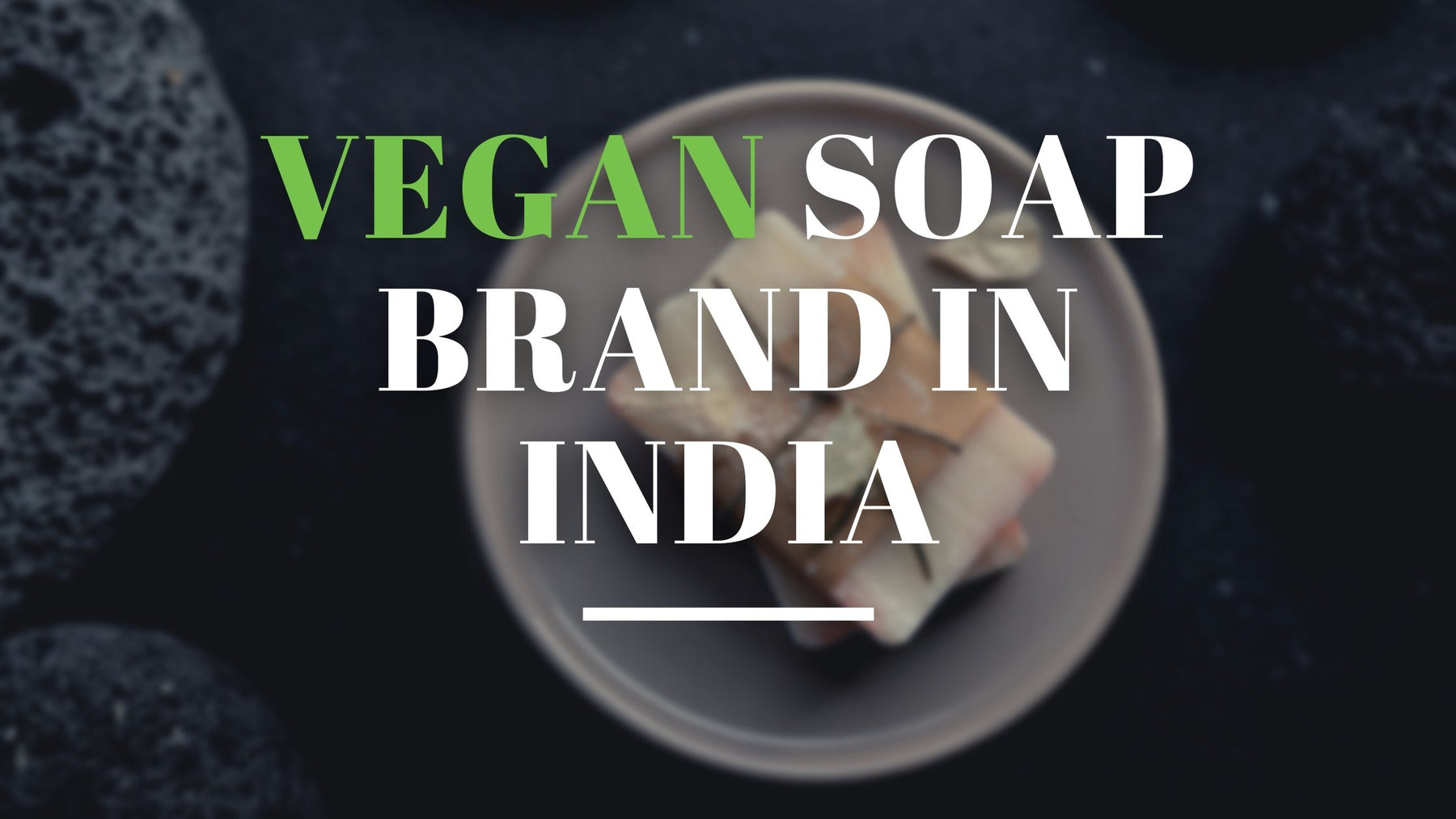 Best Vegan Soap Brands Available In India
Table Of Content
When I decided to go on a plant- based diet, the last thing I was thinking about was if there is milk and honey in the soap I am using.
Granted my personal reasons to switch to a plant- based diet were health reasons alone, but it was not long after that conscious shopping about my clothes, skin- care and hair care products just followed.
Previously, the market was flooded with animal fats and other animal-derived chemicals in the form of soaps, shower gels, shampoos, and handwashes.
Thankfully, sustainable design is catching up, with plastic being banned in certain Indian regions and recycling also being encouraged elsewhere.
The fats and oils used in soap production can be derived from either animal or plant sources. Many soap manufacturers don't specify if they employ animal or plant fats and oils in their components or packages, which seems to be an issue.
Vegan soap, on the other hand, is not tough to produce. What they only need is to substitute plant-based fats (such as coconut oil or olive oil) from animal fats. Although animal fats would be less costly, soap manufacturers are progressively picking up with ethically sound minded clients who want to know that no animals were harmed as they wash their hands.
Earthy Sapo is a household and personal maintenance business that sells items that are organic, and free of chemicals and preservatives.
Now the brand shame's against animal testing and is Vegetarian. Though, not all their products are vegan. They do use honey and beeswax. You might want to read the ingredients of products you specifically want to buy.
They are indeed a manufacturer who is registered with the Government of India's Department of AYUSH. Earthy Sapo is a company that produces fully handcrafted goods and was established by Sheetal Kabra.
Being chemical-free and palm oil-free, their products are wonderful for your hands and body.
Rustic Art is another vegan brand that creates 100% organic, cold-pressed handcrafted soaps. It is a natural personal and household care line that promotes environmentally friendly processing and a healthy living.
As a result, all of their items are cruelty-free and vegan. They provide several grounds to purchase from them. For example, Rustic Art produces sulphate, paraben, and chemical-free products using only essential oils and organic herbs.
Not only this, taking a step towards sustainability and not just talking about it, this brands manufacturing unit is entirely solar powdered, they are water efficient and only use recycled materials for packaging. It's also a zero liquid-discharge operation, and all of its effluents are processed and utilised for gardening in company site as well.
Besides soap, this brand also makes floor cleaners, detergents and a number of other products.
Soulflower promises to have been the first Indian Farm to Face Product Line, offering cruelty-free, preservative-free soaps and bath items with excellent effectiveness. Again, this is not a 100% vegan brand, thus, make sure to look through the ingredients while shopping.
Soulflower is most recognised for their extensive line of essential oils, but they make soaps and other products without any additional colours, aromas, or preservatives, as well.
They are committed to ecological sustainability and use eco-friendly packing materials. In addition, with exception of many similar popular companies, this one is accessible both online and offline throughout India.
Medimix is one of the oldest players in the game of natural soaps as it's been a part of people's lives ever since dawn of time but hasn't missed its allure. Medimix is an accidental vegan brand, but boy, aren't we glad!
Medimix soaps are a traditionally handcrafted range of soaps with a distinctive composition of several herbs. They are also vegan and cruelty free. In fact, clinical studies have shown that its soaps are helpful against a variety of skin disorders. They don't include any animal-derived substances.
The company does not use any animal-derived materials in the production of their products. Animals are also not used in the testing of the soaps in India or elsewhere.
Omved Therapies manufactures their soaps and other goods using natural, organic, cruelty-free, and environmentally friendly methods. 'All natural' isn't simply a slogan at Omved; it's a way of life.
This is why their goods are made with only the cleanest wild-crafted, organic produce, and naturally developed components. Omved makes sure that all of its ingredients are not only chemical-free, herbal, and handmade, but further fair-trade, created in India, and bio-degradable.
Omved's goods are also genuine and conscientious, integrating design and sustainability while also restoring old Vedic practises. As a result, their goods are both safe for humans and for the environment. Some of their must try products are the Kamalika Lotus soap and Ananda rose soap.
Neev Herbal handcrafted Soaps began mostly as rural women's venture in the village of Hurlung, situated in Jamshedpur, Jharkhand, in 2007.
Neev soaps are all eco-friendly with pure fragrance oil and are manufactured entirely of organic ingredients. Vegetable oils and the finest essential oils are used in all Neev products.
Its materials are cultivated in-house or acquired from farmers and organizations that collaborate with farmers. Its products contain a variety of indigenous oils and substances, including Mahua oil.
The brand supports rural workers and also provides work opportunities to underprivileged women. This is truly a unique brand that is not only looking at increasing their revenue, but also make a difference.
Actress Rameshwari Seth and her son Bhaskara Seth launched Neemli Naturals, a local and handcrafted ecological cosmetics company located in Mumbai. The firm only employs high-quality, plant-based ingredients, and its commodities are only tested on "voluntary beauty enthusiasts" rather than animals.
Neemli Naturals is a vegan brand success story, having grown from selling cold-pressed soap bars in the Saturday night flea market Arpora in Goa to presently serving about 50,000 clients. All their soaps are non comedogenic, so if you are struggling with blackheads and sensitive skin, their products are perfect for you.
Because they care for their animal pals, they made sure the whole line was vegan and cruelty-free. One of their highly recommended soaps is Matcha & Avocado Exfoliating Bathing Bar.
Nature Therapy was born out of a search for natural components that may help relieve sensitive skin and provide long-lasting moisturization. As a result of the discovery of cold pressed oils and their numerous advantages, as well as the potential of aromatherapy to energize or relax the senses, Nature Therapy was created.
Nature Therapy is not a beauty brand alone, but an experience to all the senses. The company's vision is to cater to the emotional wellbeing of their clients through aromatherapy.
All of their products are developed in India and are sulphate-free, paraben-free, toxic-free, and cruelty-free.
Bare Necessities seeks to make zero waste solutions the standard by solely making handmade items that are environmentally friendly.
They want to have a social and environmental effect by providing zero-waste solutions that would empower local communities and shift people's perceptions of environmentalism in India and abroad. As a result, their soaps are cruelty-free, non-polluting, and vegan.
Their orange- cinnamon spa bar (soap bar) is a must try! it truly gives you a feel of a luxurious spa bath.
Are we missing something? Let us know in comments.
Let's Just Talk. No Obligations.
I do free consultations every Tuesday's and Thursday's. Either way you will get some actionable tips to reach your fitness goals faster.