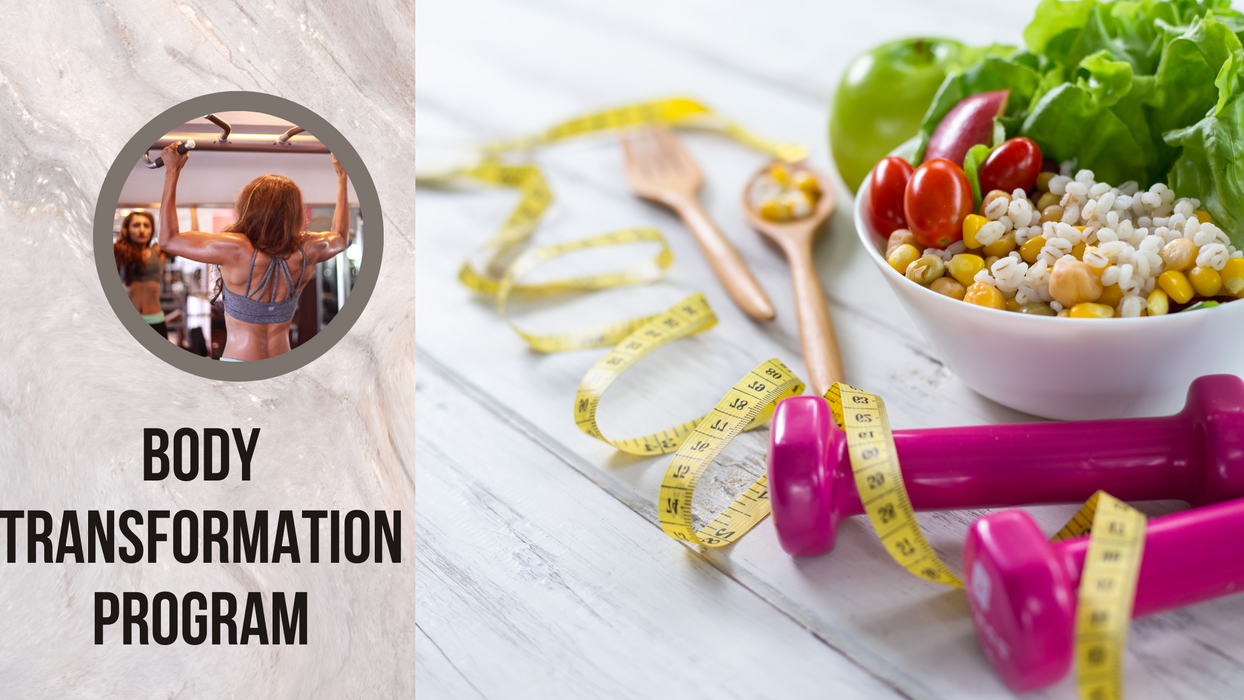 Full transformation program.
The platinum package is where I am hand-holding you personally and helping you with every step of the transformation.
Everything from your sleep routine to what goes on your plate to how many steps you take will be discussed in this package and I will modify your entire lifestyle, leaving you with positive changes that you can carry on for the rest of your life. We will go over nutrition/ fitness and lifestyle changes as discussed below.
Nutrition:
This package is personalized as per your individual needs. I will first discuss your lifestyle and food habits and make a meal plan as per your needs. We then revise the plan in 2- 3 weeks to see if we need to make changes based on your progress.
This plan covers only nutrition and meal planning. Every plan is unique and based on your goals, likes, and dislikes, mental association with food, cooking time available, access to produce, stress levels, macro, and micronutrient requirements etc.
I do not advertise nor believe in 'low-carb' or 'low-calorie' diets. No matter what your goals are, you will be eating a minimum of 1600 calories and still getting results (unless of course, you are competing.)
The plan is also extremely goal-oriented and as long as you stick with it, I can guarantee you will see results.
Our weekly calls with the team will further help us assess your progress and make changes when needed. 

Fitness:
This plan includes access to my fitness app with a daily exercise schedule, videos with the correct form to help you follow the exercises, and a motivation tracker.
The app tracks your progress, daily steps, food intake, and much more. I will also be able to monitor your posture and correct you if and when needed. You can choose to exercise from home or hit the gym. I want to make fitness easy for you. It should just merge into your schedule like playing with your pet or brushing your teeth.

This plan includes a workout plan based on your medical history, goals, convenience, health history, preferences etc. Once again, as long as you are on track, results is my
guarantee.


With all access to my training app, tracking your food/ fitness and lifestyle habits cannot get easier. 
Lifestyle modification:
Over time and working with 100s of clients across the globe, I know that only changes you make to stick to throughout your life will define your transformation. Lifestyle modification is the most important step of my plans.
We take 2-3 sustainable lifestyle changes per day and stick with them till they ease into our daily lives. If someone asks me how they can lose weight or get fit without diet or exercise, my answer will be through lifestyle changes.
Small changes like pre-loading calories before meals for fat loss or boosting your AMPK through food go a long way. Not only will I tell you what lifestyle changes to make as per your body goals, but will also send you research articles along the way for you to read through and understand the WHY between what I am saying.
Doctor's Consultation:
A one-of-a-kind experience that sets a new standard for holistic wellness. What makes this program truly exceptional is the inclusion of exclusive consultations with a renowned functional medical doctor.
I have always found a gap between the medical and nutrition field and hand-crafted this program to bridge the gap. You do not have to go to individual experts, as this plan includes everything.
Prepare to unlock a world of personalized care, where cutting-edge science meets compassionate expertise. Our doctor will delve deep into your unique health profile, and provide his experiences when required.
With this Platinum Program, you'll embark on a transformative journey towards optimal well-being, guided by the brilliance of a functional medical doctor who believes in the power of comprehensive, integrative healing.
Mental Health Consultation:
Most of us have strong negative and positive associations with food that we do not even realize.
What sets this plan apart is the invaluable inclusion of personalized consultations with a dedicated mental health counselor, committed to understanding and improving your connection with nourishment.
Uncover the underlying emotional complexities, break free from unhealthy patterns, and embark on a transformative journey towards a positive, sustainable mindset.
Here is where compassion meets expertise, guiding you toward a joyful, balanced relationship with food that nourishes your body and soul.
Say goodbye to restrictive diets and hello to a vibrant, liberated you. 
Fill in the lead form below to know if this is the right program for you. 
Let's Just Talk. No Obligations.
I do free consultations every Tuesday's and Thursday's. Either way you will get some actionable tips to reach your fitness goals faster.