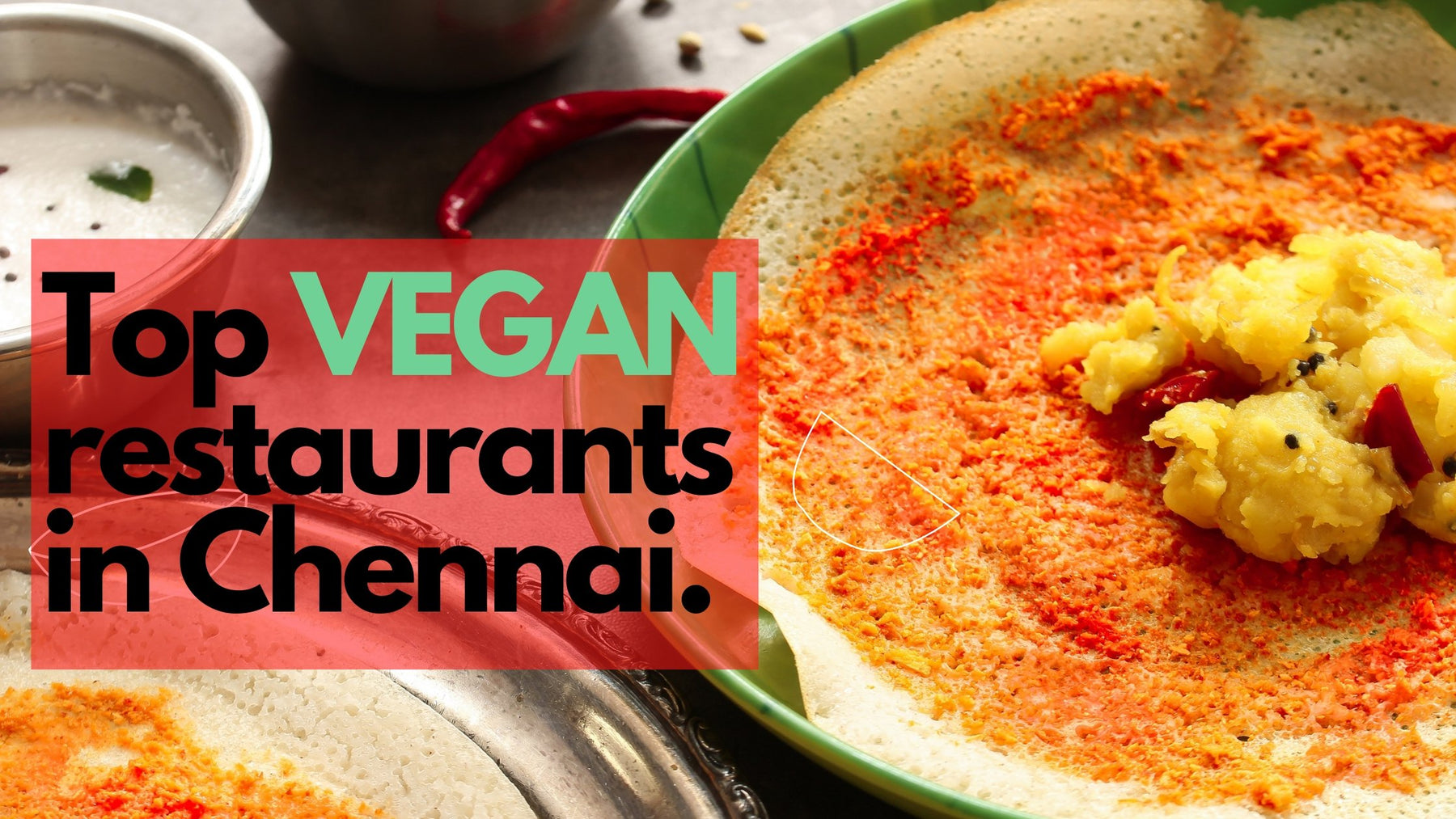 Top 8 Vegan Restaurants In Chennai You Need To Try
Table Of Content
Located along the southeast coast of India, Chennai is a metropolis like no other.
Full of rich cultural heritage, literature, and architecture, it also offers various dining options to locals and travellers. This urban hub has a lot to offer to everybody, including vegans!
Indeed Chennai is on its way to becoming a hotspot for vegetarians and vegan-friendly people. This is possible on account of lots of delicious vegan restaurants where you can ditch the 'paneer' and cheese with yummier alternatives.
In Chennai, veganism has gained popularity in the last couple of years. The city even witnessed a totally eco-friendly vegan wedding as of late!
Being a vegan in Chennai is super easy and affordable. Moreover, South Indian cuisine, with its incredible aroma, has vegan dishes mainly. I will guide you through some of the top plant-based restaurants across the beautiful city of Chennai.
Multicuisine restaurant LYFE is located at Alwarpet. A sweet and welcoming eatery with white walls and green everywhere else, LYFE by Soul Garden Bistro exudes light.
Even its food aptly reflects light. The robust flavour and fresh ingredients are the revamped LYFE menu by Soul Garden Bistro.
"LYFE" means to Live Your Food Everyday. I am very attracted to the philosophy of this restaurant. LYFE by Soul Garden Bistro visions to display fresh and nutritious produce to cook dishes packed with taste and character.
The restaurant has 16 fresh signature salads with global tastes, with different cuisines, vegan options made with coconut milk and vegan cheese.
I ordered their Vegan plant- based chick'n pizzalo for myself, which comes with gooey vegan cheese. Perfect for having dinner or evening hangouts.
Address – 14, Ananda Road, Alwarpet, Chennai, Tamil Nadu 600018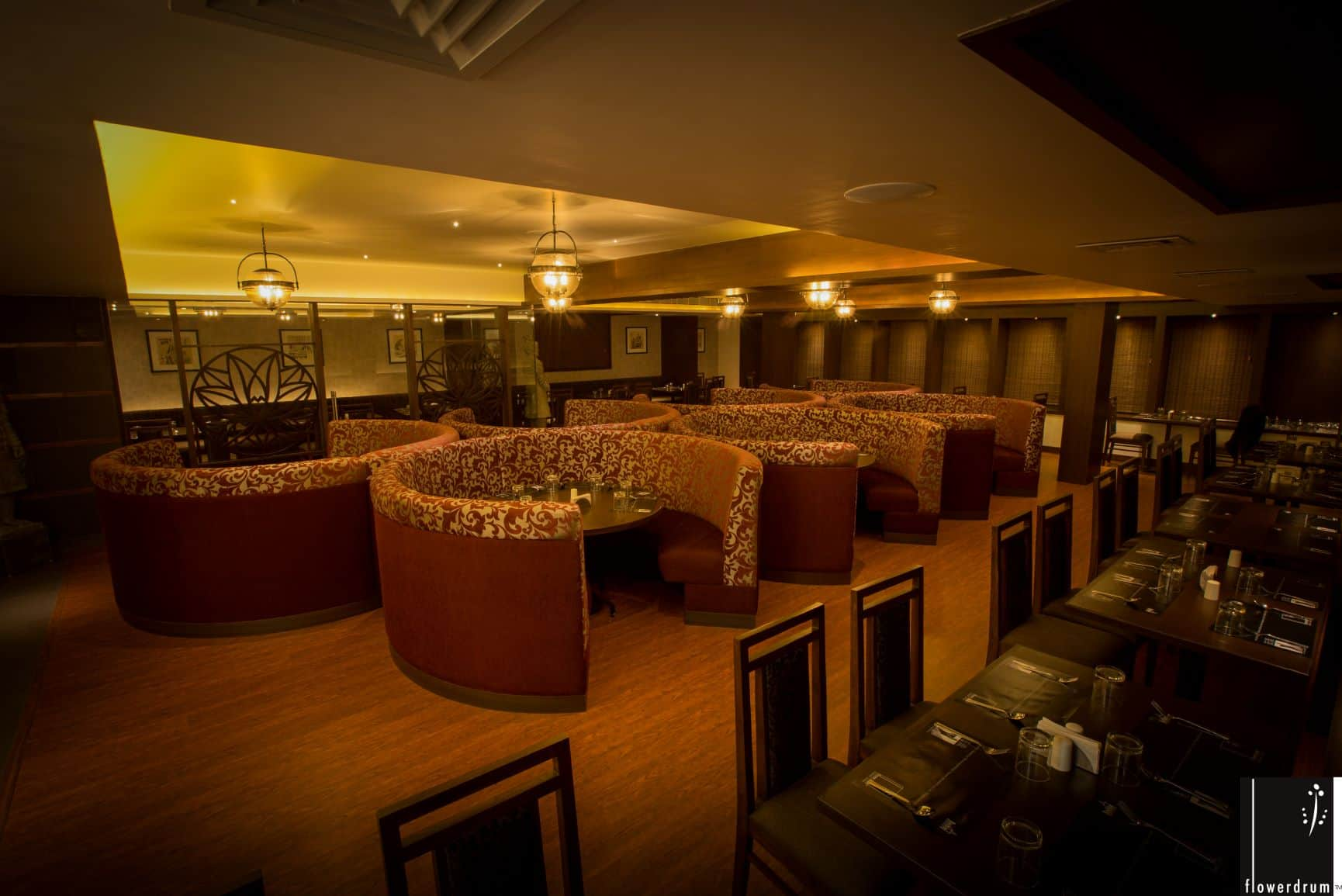 Flower Drum offers authentic Chinese and Thai cuisine with vegan alternatives with visually appealing interiors and a cosy ambience. The restaurant has a perfect atmosphere for dining out with friends and family.
I requested their 'Stir fried tofu with broccoli and chilly sauce' beautifully decorated cauliflowers, sauteed and fried with minced spicy green chillies, garlic and soy sauce. This pairs perfectly with their manchow fried rice.
The quality of the food is worth every penny you pay. I must admit that this place is a heaven for vegetarians and vegans.
Address – 2nd Floor, Prince Plaza, 46, Pantheon Road, Egmore, Chennai, Tamil Nadu 600008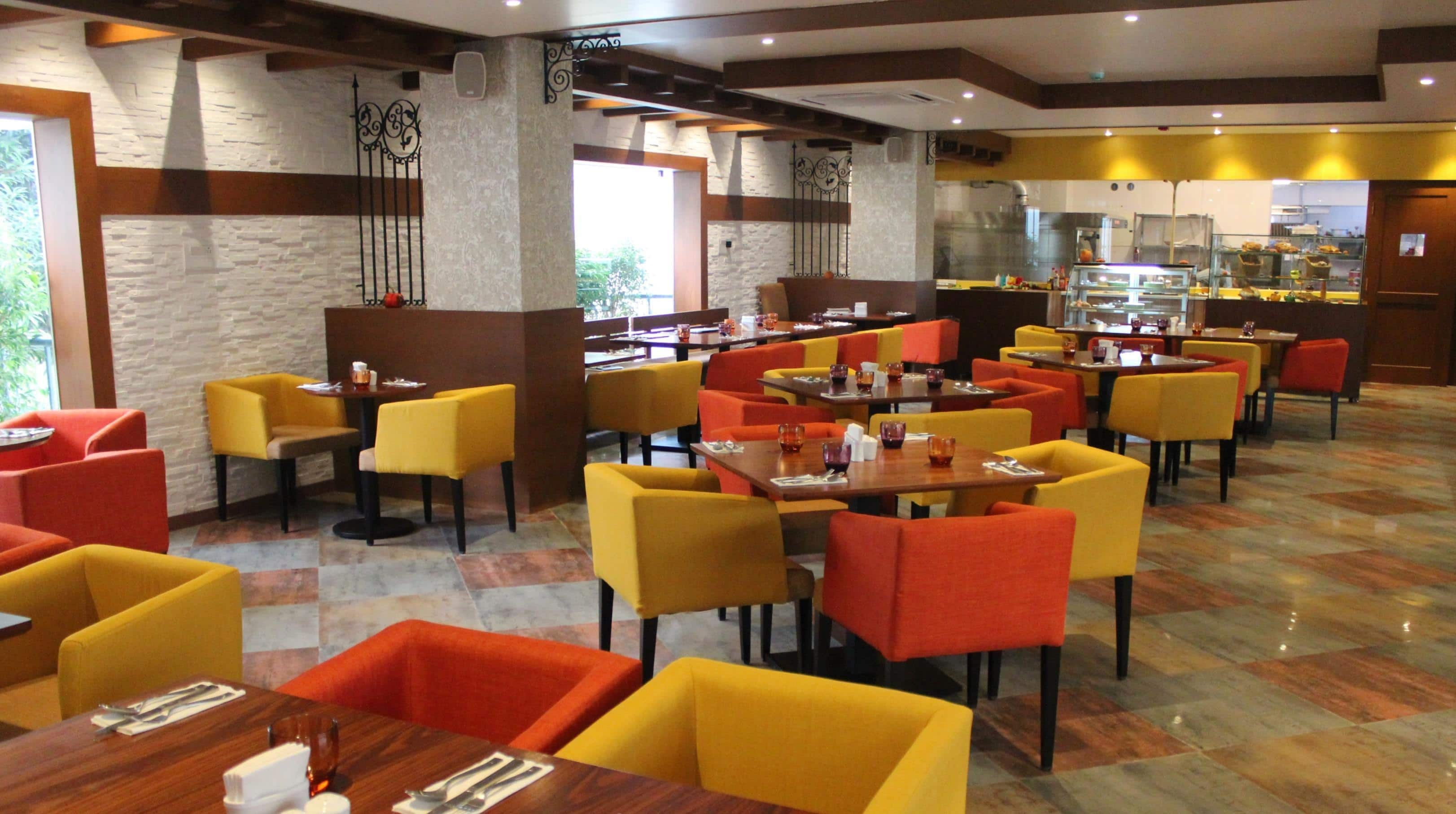 Pumpkin Tales is a restaurant run by three incredible women entrepreneurs. One of Chennai's most buzzed spaces for food and drinks. Pumpkin Tales is a cheerful eatery with an all-women service crew.
Pumpkin Tales has an exotic menu that finds a judicious blend of taste and health. The menu has various options for vegetarians and vegans, even for health-conscious customers with dietary restrictions.
'Morning Glory Bowl' is Pumpkin Tales' extravagant breakfast menu. The menu also has vegan breakfast like 'Mexican Breakfast Bowl' – with loads of colourful veggies, avocado, beans, vegan cheddar and salsa.
Pumpkin Tales even has a range of vegan toasts, sandwiches and vegan bagels for a wholesome breakfast. I ordered their 'Thai Noodle Soup Bowl' for myself. A delicious bowl of rice noodles, Thai spice, coconut milk, broccoli and Chinese cabbage with tofu. I ended my lunch with a delightful and warm'Chocolate Cake.'

With its fantastic ambience and high-quality food, this place is family-friendly and welcomes you with good vibes. A must-visit place.
Address - 37, 20, Bheemanna Garden St, Alwarpet, Chennai, Tamil Nadu 600018
Murugan Idli Shop is a casual dining restaurant offering mind-blowing South Indian cuisine and warm hospitality in a historically preserved place. A beautiful place for vegetarians and vegans which serves relish authentic South Indian cuisine.
As the name suggests, this place undoubtedly serves mouth-watering Idli and fresh hot Dosa with sambar.
Do you know if you remove ghee and butter, you can make any South Indian dish vegan? This place is full of vegan options starting from 'Uthappam', 'Idlippam', Lemon Rice', ' Tomato Rice' and many more.
A perfect place to enjoy delicious and authentic South Indian cuisine that suits your tastebuds.
Address – 2,5, Gopathi Narayanaswami Chetty Road, Parthasarathi Puram, T.Nagar, Chennai, Tamil Nadu 600017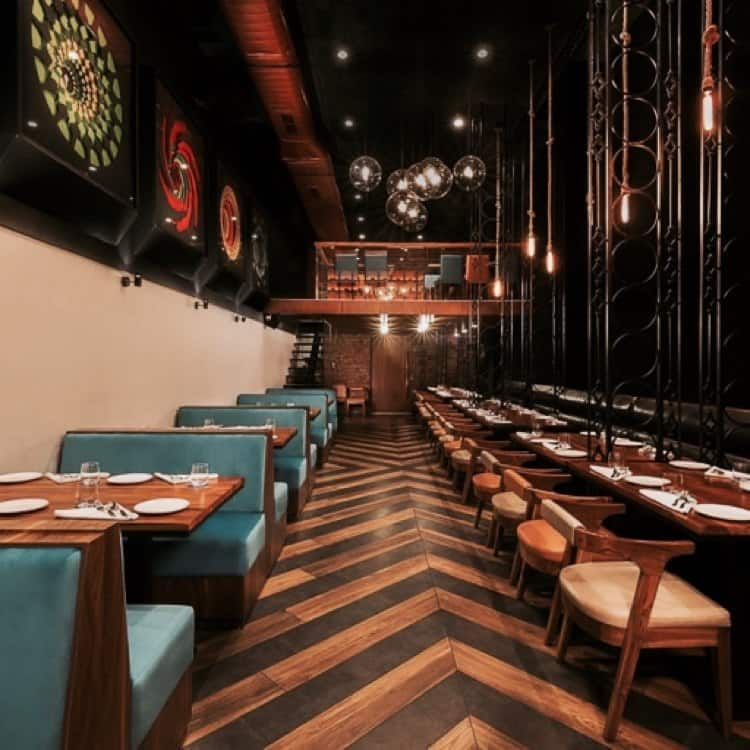 Located in Nungambakkam, Spice Klub is a multicuisine restaurant pioneer in modern-day North Indian Cuisine. The restaurant has a calm and tranquil environment with elegant interiors and modern furniture.
With high-quality food and presentation, the chefs pay very keen attention to every detail. This restaurant is pure vegetarian and has a lot of vegan options. A highly recommended delicacy will be ' Soy chaap haara masala'– Oh all the flavours of the tandoor, without the tandoor! .
They were also nice enough to customise my main course to be made all vegan.
Spice Klub is one of the highest-rated restaurants in the city. A beautiful place to have dinner with loved ones.
Address – HM Centre, No 29, Nungambakkam High Road, Chennai, Tamil Nadu 600034
Tamu Tamu is a Vegan Bistro in Chennai. A cosy little café that serves up Falafel, hummus, other Middle Eastern Greek, and Lebanese cuisines. The entire menu consists of gluten-free options.
A must-visit restaurant for you in Chennai. With high-quality food, the restaurant has bright and simple interiors in addition to its great ambience.
If you crave spicy food, you can pair their 'Zaatar Pita' with their 'Naga King Chilli' that comes with a bowl of hummus, sauces, jalapenos and paprika. This dish will leave you requesting more.
A café perfect for those lunch dates, or even you can come with your family to enjoy a guilt-free meal.
Address – 21/36, Thiruveendian Street, Cathedral Road, Chennai, Tamil Nadu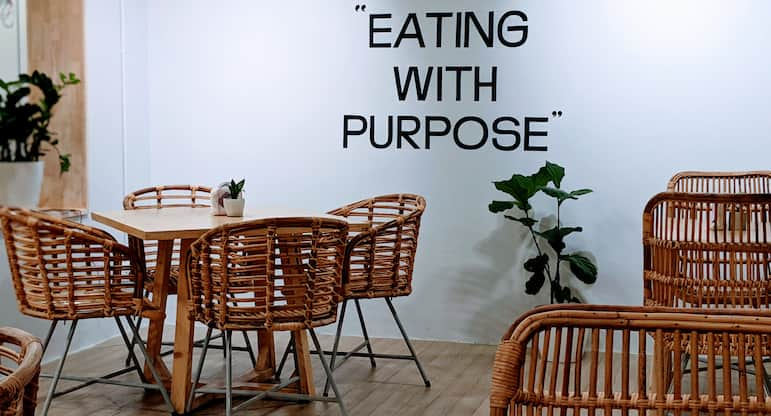 Mearth simply means it refers to "Mother Earth." Mearth café is a warm and cosy,vegan-friendly restaurant run by a 27- year old entrepreneur.
Their conscious kitchen serves food made of unrefined ingredients. The ambience is excellent, with brightly lit and sustainable interiors. You can even work here in addition to having a quality meal.
The 'Sweet Potato Wedges' with 'Chipotle aioli dip' are crunchy and yum. This is a highly recommended.
Then I moved on to try their 'Vegan Taco' topped with homemade 'guacamole' and sour cream. A beautifully balanced mixture with soft taco, crunchy zucchini and fresh lettuce.
In Mearth's menu, you can see the variety- from soups to Mexican cuisine, Italian cuisine, Middle Eastern cuisine, and so on. They even serve various beverages, coffee and mojito.
Address - 58, 2nd Road, RA Puram, Trustpakkam, Raja Annamalai Puram, Chennai, Tamil Nadu 600028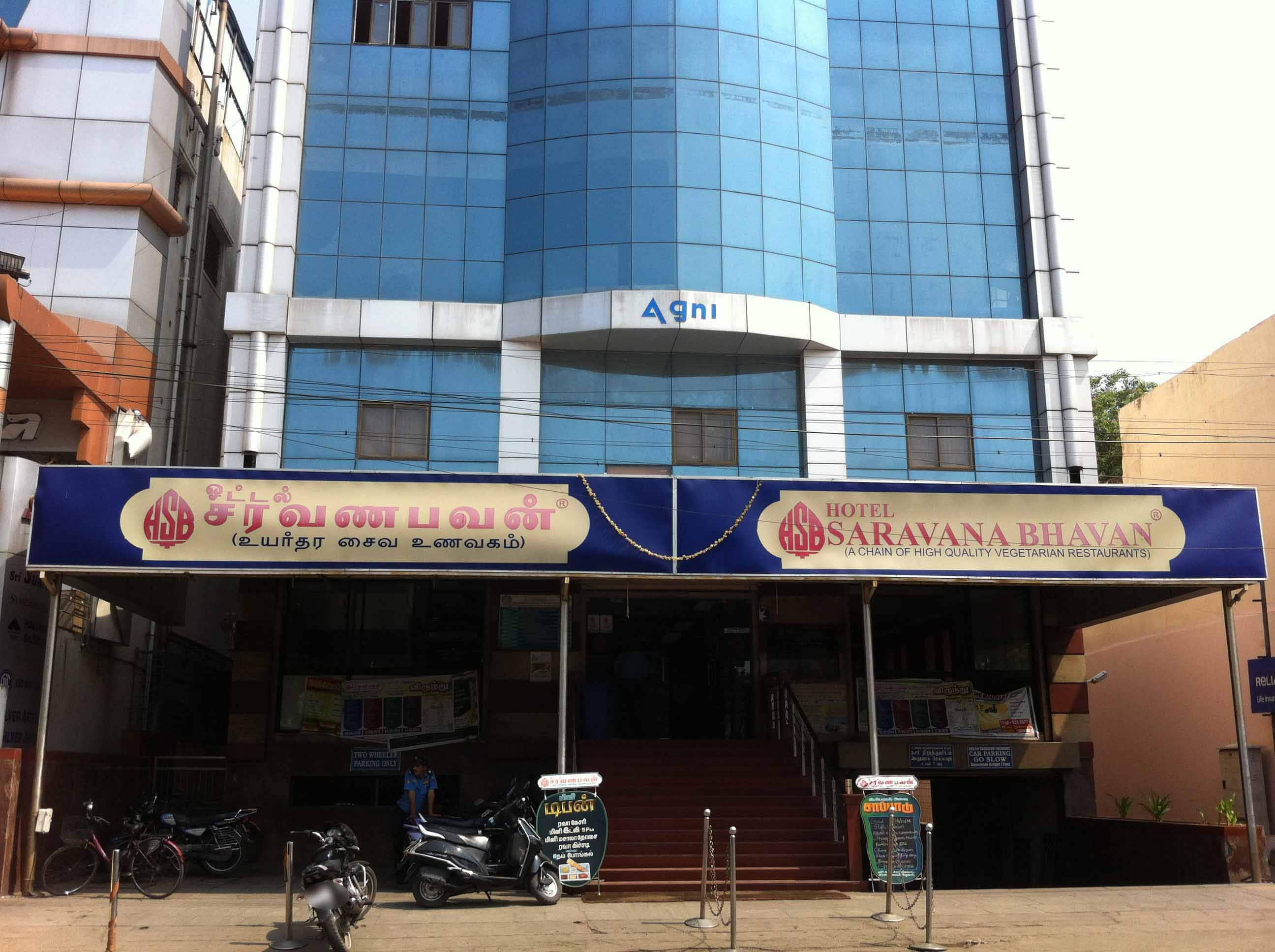 Hotel Sarvana Bhavan is the largest South Indian restaurant network in the world. It has its branches in the USA, Canada, UK, Sweden, Singapore, and Australia. With Indian and different Asian cuisines, the restaurant has a lot of vegan options.
The interiors are local and authentic. The atmosphere is also relaxed and fun.
Here you will definitely find the most scrumptious food with a superior grade. I had their popular ' Mendu Vadai.' Fresh, hot, and delicious are the words I can think of for this item. Sarvana Bhavan is a place that will never disappoint you. An ideal breakfast spot.
Address - 21, Kenneth Lane, Egmore, Chennai, Tamil Nadu 600008
CONCLUSION:-
Veganism is honestly not very hard. Especially in a city like Chennai.
Thus you must explore those, as mentioned earlier, top 8 vegan restaurants in Chennai with a miss. Do let me know in the comments below which one is your favourite.
Let's Just Talk. No Obligations.
I do free consultations every Tuesday's and Thursday's. Either way you will get some actionable tips to reach your fitness goals faster.