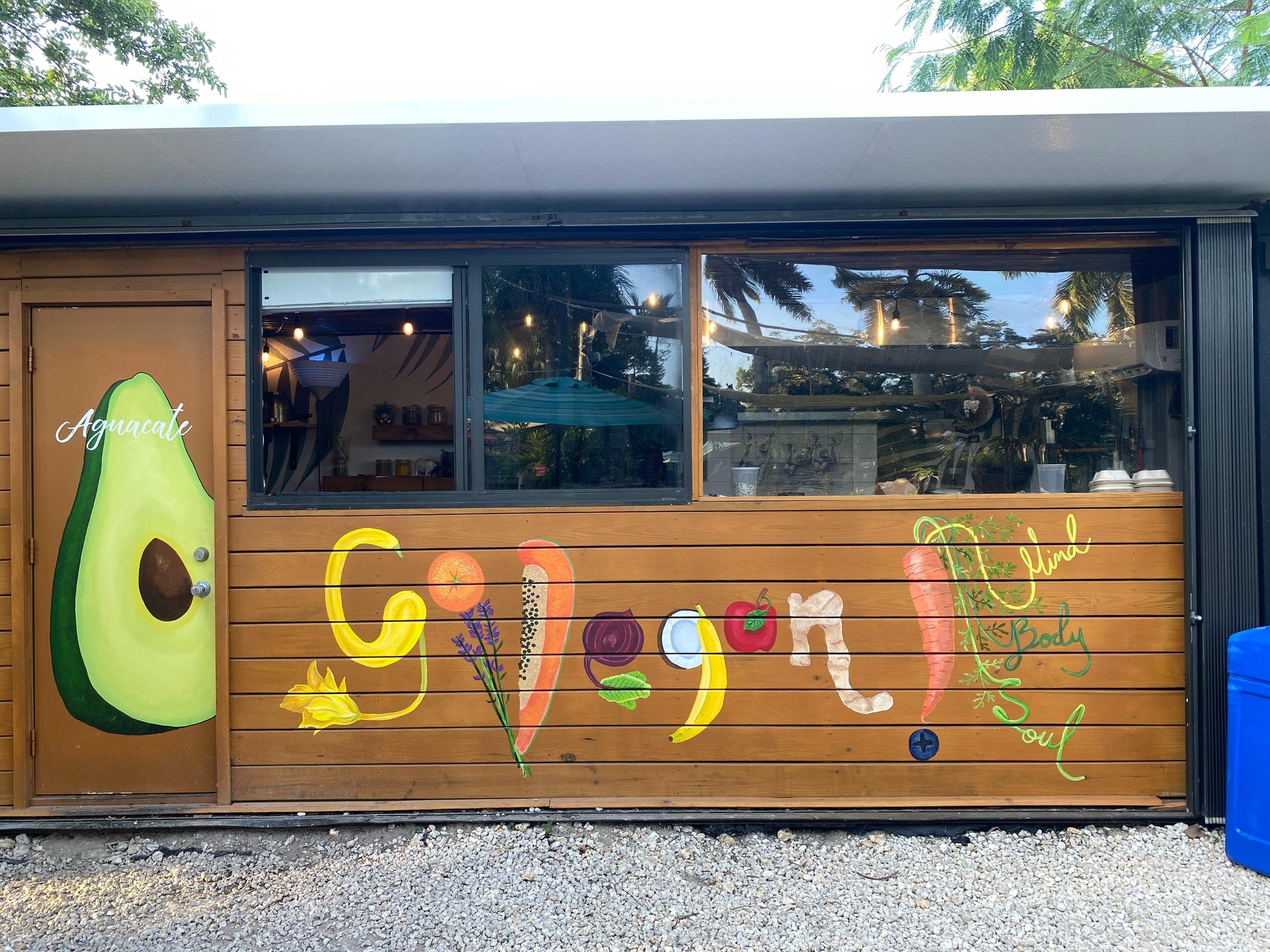 Top 10 Vegan Restaurants in Bangalore You Need To Try
Bangalore is one of those cities that you will instantly fall in love with. The South Indian cuisine will blow your mind with its incredible aromas.
You will always discover something to match your taste buds in Bangalore – delicious ragi dosa, fresh Idli, or Upma with loads of veggies. Being a vegan in Bangalore is relatively easy.
If you think being a vegan is expensive, then think twice. Yes, you heard me correct. Bangalore has various vegan options that are readily available and affordable. From India's first plant-based restaurant to high-end pubs, I will take you through some of my favorite plant-based restaurants across the metropolis.


Top 10 Vegan Restaurants in Bangalore


I have recently visited London! Yes, I mean The London Curry House at Kumara Krupa Road.
Let's talk about what The London Curry House offers when it comes to modern cuisines and innovative dishes. Though vegan options are minimal, the staff here will help you with something to suit your palate.
For the main course, I ordered their 'Allahabadi Tahiri.' A delicious one-pot green garlic veggie Biryani. Sounds delicious right? Trust me, the flavour it has is impressive with an extraordinary taste.
I am sure you will fall in love with the rustic barn-like ambience, innovative fan, sleeper wood floors, fancy dim lights, and wooden tables with open-air seating. They have a fantastic kitchen and a great bar.
This place is perfect for a family get-together or even some parties. The London Curry House is a must-visit for you.

Address - 19/3, Kumara Krupa Road, Race Course Road, Seshadripuram, Bengaluru, Karnataka, 560001


A tastefully done-up plant-based whole food restaurant is JustBe Café. Their conscious kitchen serves food made of unrefined ingredients. JustBe's menu offers you fuss-free options like a whillet pizza (wheat and millet) or a wholesome tofu sandwich.
I was not very hungry, so I requested a simple, decadent chocolate and chia pudding. It is the perfect combination of chocolatey goodness and guilt-free indulgence.
All in all, JustBe Café welcomes you with homely positive energy.
Address – 383/31, 13th Cross Road, Sadashiva Nagar, Armane Nagar, Bengaluru, Karnataka 560080


Go Native provides a perfect balance of authentic Indian recipes while being ecologically conscious. I love their farm-to-table philosophy. In addition, Go Native has some amazing vegan, gluten-free, and Jain-friendly dishes like millet pizza and pumpkin soup, and many more.
Out of so many courses, I ordered my all-time favourite South Indian dish, Paddu or Paniyaram: crispy and fresh rice dumplings with a stuffing of corn and grated carrots, presented with seasoned tomato chutney and the delicious sambar.
I enjoyed 'The Metabolism Booster,' a tasty blend of beetroot, ginger, and watermelon. They even served a variety of cold-pressed juices.
Other than food options, you can do some shopping as well. You can even enjoy their wide range of 100% handloom, handwoven sarees, and apparel. Thus, this café hits all the right feels in terms of ambience and meals.
Address – 64, 10th Main Road, 4th Block, 5th Block, Jayanagar, Bengaluru, Karnataka 560041


Yogisthaan Café is a perfect health-conscious treat for vegans. The café replicates a small library, a lifestyle, and a wellness store with organic products. The store even serves healthy and tasty meals with a soulful living ambience. Café's detoxifying shakes and blends are the most popular item.
On my visit, I requested their Chila made with chickpea and loaded veggies, paired with fresh mint chutney. A light meal packed with organic goodness perfect for breakfast.

I would recommend you to sign up for their signature Quinoa Burger. It features quinoa mixed with watermelon seeds, spring onions, and homemade hummus.
Moreover, the café gives yoga lessons and is popular among foreign tourists for its guesthouse.
Address - 89, 11th Cross Rd, Stage 2, Hoysala Nagar, Indiranagar, Bengaluru, Karnataka 560038


Indira Nagar-based Sante Spa Cuisine is located inside a Bungalow. The Victorian furniture style interiors with the shimmering golden hanging stars are beautiful and deserve a special mention. The hues of green and white are immensely appealing.
When it comes to Vegan options: Dumplings, crisp lettuce, spicy California Uramaki rolls, and Smoothie bowls are the restaurant's speciality.
With an exotic vegan menu, children's corner, reader's nook, and pet-friendly area, Sante really knows how to bring you in!
On your visit, I would recommend you seat yourself outdoors with the light breeze and the warmth. A serene ambience with a vertical garden is just the cherry on the cake to enjoy your vegan-friendly meal.
Address - 151 2nd Stage Cross, Domlur, Indiranagar, Bengaluru, Karnataka 560071


As the name suggests, Burma Burma is all about creating awareness of Burmese cuisine. Burma Burma dishes up exciting vegetarian and vegan-friendly food. They even have Jain-friendly and gluten-free options.
Try the 'Mock meat skewers,' and 'Samosa Soup' are delectable. 'Khao Suey' is their signature item loved by everyone. I also absolutely love the Red chilly fried rice here!
Burma Burma exudes an attractive decor with its low-hanging lamps and a dreamy backdrop. The framed photographs in the textured walls illustrate the Burmese society, which is an instant eye-catcher. This family-friendly authentic Burmese restaurant is a gem.
Address - 607, 12th Main Road, 7th Cross, HAL 2nd Stage, Indiranagar, Bengaluru, Karnataka, 560038


Are you thinking about the quirky name? Let me tell you a bit of history. Falafel is similar to Indian' vada' but made from chickpeas and a secret masala, wrapped in a Saj flatbread and layered with hummus, vegetables, and tahini sauce. Habibi means "my love" in Arabic and "buddy" in the Levant region.
With Habibi Falafel, Bangalore will spark its love of Middle Eastern street food with its 100% authentic, fresh, affordable, quick, healthy falafel rolls and sandwiches.
Habibi Falafel offers an exotic menu of Lebanese, Mediterranean, Middle Eastern, Israeli and Arabic cuisine. I tried their Falafel Burger consisting of falafel patty and Eggplant Mutabbal roasted with garlic, lemon, and tahini along with fries. I must admit the meal was a warm bowl of goodness.
This warm and cosy place is for you if you love simplicity and uniqueness. I am sure you will enjoy the ambience with a guilt-free vegan meal.
Address - 969, 1st Main Road, S.T. Bed, 1st Block Koramangala, Bengaluru, Karnataka, 560034


Hey, my Mexican lovers! Chinita is maybe the only place in Bangalore that serves authentic Mexican fare. It is an absolute delight for all Mexican lovers out there. The site has an elegant ambience with cosy vibes.
They offer an affordable menu that serves a variety of delicious vegan Mexican dishes to choose from. I started my meals with 'Almond Horchata,' an almond and rice-based beverage with a hint of cinnamon.
Then, their lovely staff suggested I go for a 'Soyrizo and Potato Tostada and Roasted Zucchini and Corn Taco.' Both are made with excellent yummy cashew cheese and pico de gallo. Besides this, I even ordered the vegan corn nachos with super fresh seasoned guacamole. Finally, I will recommend you to have their vegan-friendly 'Burrito bowls' and 'Tacos.'
Address – 25, 5th Cross Road, 5th Block, Koramangala, Bengaluru, Karnataka 560095


Green Theory caters to the section of foodies who are born with a love for veggies. However, this place is heaven for the vegetarians and vegans out there. Their pure vegetarian menu has a plethora of options to choose from.
Green Theory serves Continental and Italian cuisines, and it will perfectly match your every mood and taste buds. I ordered a 'Kiwi Lemonade' for myself: a refreshing mix of tangy kiwi and lemon, along with the goodness of sparkling water. This recipe is perfect for summer to beat the scorching heat.
The meals here are made with utmost care and are economical at the same time. The icing on the cake is the splendid outdoor seating, making the surroundings more green
and beautiful.
Address – 15, Convent Road, Residency Road, Near Bishop Cotton Girl's School, Central Bangaluru, 560025


Last but not least, Café Felix is one of my favourite places to hang out with friends. The ambience is lavish and chic, along with the beautiful outdoor seating. The café offers exotic Continental, American, and European cuisines, which serve a wide variety of mouthwatering delicacies.
Though the vegan options are limited, the quality and taste of the food will not disappoint you. On my visit, I ordered 'Cauliflower Bezule,' which is inspired by Mangalorean street food. It is bright red with a spicy, lemony flavor to match its visual and palate appealing. The cauliflower is cooked in coconut milk, ginger, garlic, curry leaves, and quinoa pilaf.
In addition, I should say the staff here was very kind and helpful. I would recommend Café Felix as a must-visit if you want to enjoy vegan delicacies with a mesmerizing view.
Address – Trinity Circle, 1 MG Lido Mall, Level 5, Swami Vivekananda Road, Bengaluru, Karnataka 560008


CONCLUSION
Veganism is not only a healthy lifestyle choice, but a healthier one. Do let me know in the comments below which restaurant you liked the most.
Let's Just Talk. No Obligations.
I do free consultations every Tuesday's and Thursday's. Either way you will get some actionable tips to reach your fitness goals faster.