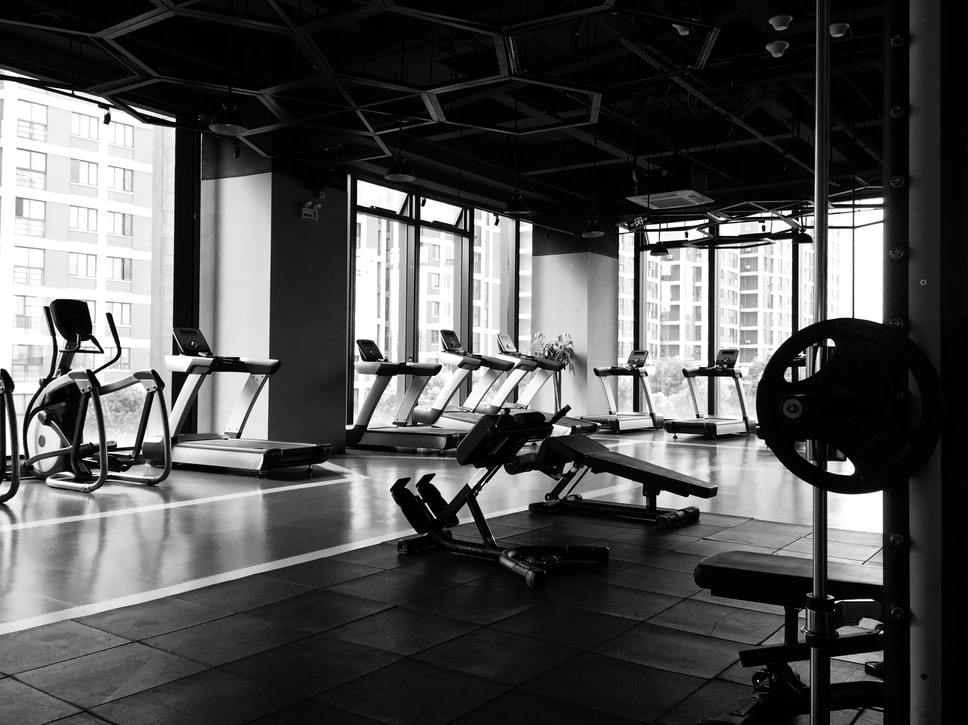 When will it be safe to visit gym's again in India? Advice for gym owners.
Time to Read: 12 Minutes
When will it be safe to visit gym's again in India?
If you are a gym owner, skip the first part and scroll down to tips for gym owners exclusively.
Three months ago a government mandate, got us into social isolation in an effort to keep us safe in times of COVID-19. Gym's, a congregate setting are being shut as it involves gathering of members and sharing the same equipments and space makes it risker to catch the virus.
A strange time to be alive, with an elevation in cases constantly, a lockdown series followed by Janta curfew was strategically mandated by our government, yet, the situation still seems uncontrollable with poor medical infrastructure and the race to balance citizen's lives and their livelihoods.
Fitness centers, if not held to the highest standard of hygiene, seem like an absolute breeding ground for corona virus. The big question is, we don't know how long this is going to go on, and if the number of cases escalate, how it will be dealt with. What we once took for granted, the freedom to meet like minded people on similar fitness journey as ours now looks like a far fetched dream. What should you currently do while the gym's remain closed?
Talk to any virologist or immunologist and they will tell you that the only way to build your immunity is to expose yourself to the environment. Notice ever how some of our parents can drink water form the railway stations and nothing happens, but if we try to do that we fall sick? How do our grandparents almost never get the common cold but we tend to fall sick so often. Our forefathers grew up playing on the streets, they swam in the open rivers and drank from the ponds. They build a strong immunity growing up but the 90s kids (and later generations) grew up in a sort of a bubble.
We are already immunocompromised and the lockdown is only making our immunity weaker. But would it still be ok for us to open fitness centre's yet? In a way, exposing ourselves to the 'outside world' will help us get stronger, but we also stand a changes of being a carrier to the virus and infecting other who are already immunosurpresent. Your fitness centre will needs to wipe equipment after use consistently and you will have to wash hands frequently whilst maintaining a strict 6 feet distance from any humans. It's a real deal and we will need to play by the rules.
A lot of states in the US and countries across the globe, have started reopening gyms and that is a test for the rest of the world. The average fitness centre facility in the US however is 10,000 sq. ft. In India, the average size of the gym is one third of that or less. Even if we adopt the hygiene standards like some of the western countries, how will we control the crowd? How will we still assure to maintain social distancing. Unlike what we are seeing on social media, most of us currently have taken a backseat from fitness. Home workouts were fun week 1 of quarantine but it just does not cut it anymore. Moreover, fitness centres are a socialising hub. We go to the gym after a long day of work not only for our physical wellbeing but also for our mental wellbeing. Getting away from family, work, kids and stress is the way some of us cope. It's like how education is now online. Kids and teen's do not go to school's and collages to study alone, we develop a personality in our growing years. We learn to respect different cultures, races and ethnicities. We learn acceptance and sharing. There is so much of non verbal education that takes place and sitting in front of the computer on a zoom class really does not cut it. But what's a person to do?
The locking of doors of your favourite gym can undermine your progress. To make the best out of your quarantine time, I can remind you the 70:20:10 rule:-
70% Nutrition – Mindfully feeding the body with right amount of nutrition is essential. Balancing all components while maintaining taste factor, pre planning meals or delegating trainer to help you set a meal plan. If your plate does not look like a rainbow threw up veggies and fruits, you are not doing nutrition right. Avoid fad diets to reduce your immunity further, instead, work on building a healthy meal plan or work with an expert to help you do so. Hire your gym trainer or nutritionist to give you a plan at home. Please pay for the plan instead of requesting for a free one. The trainers are out of work and do not have any source of income currently, your payment will help them survive another week or so of this quarantine.
20% workout – Burning calories and fat at home is relatively easier than building muscle. Muscles need to be provided with enough nutrition and stimulus, to avoid muscle atrophy (when your body shrinks or eats muscle to provide your body with energy). Muscle atrophy happens when you don't keep your muscle active and challenged, therefore your home workout should be approved of professional guidelines that gives your muscles adequate stimulus to stay in the state of growth. See if you can take a few sessions online per week with your trainer. This will benefit you hugely and them too. You do not want your years of hard work to start disappearing in these few weeks. Many of you have spent years, sweat, blood and tears to reach to the physique you are today. So, keep up with your home workouts. Plyometrics, callisthenics, animal flow and ashtanga yoga are all great options to build muscle mass. Growth factor from gym workout to be applied to our home workout:- 1. Intensity 2. Resistance 3. Progressive overload.
10% Rest – Whether it is rest in between the workouts or its proper sleeping hours, both are essential for the body. Unlike the gym, home workouts will naturally be a little less exciting but equally challenging, yet if your 70% i.e. nutrition plus rest is taken care of adequately, then muscle growth wouldn't be hampered. Trainers are reaching out with innovative home workouts and dynamic routines using mats, chairs, essentially without gym gear. Online training already existed and has geared up even more. Many talented trainers are unable to earn their livelihood, reach out and offer a helping hand in exchange for their expertise.
Nutrition and wellness advisors are out there too creatively helping everyone in need, internet is now flooded with immunity and nutrition boosting tips, know what works for you and take time to think who to follow and what to follow.
Advice for Gym owners.
Being one of them, I know the worse thing to say right now would be to 'be positive'. I know the situation is bad but all I can say is that this too shall pass. Instead of putting yourself in a choice-less state and waiting for the countries government officials to take action, here are a few solutions I can offer and even a sustainable income plan I can suggest.
1) Use this time to work on your online presence: I am going to share this small technique we tried with my facility and it worked wonders. Post the lockdown, Google automatically changed all gym's to 'closed'. So if you Google your gym's name, it will show 'closed' online. But 100's of people (if not more) are looking for gym's around them which are open. People are bored sitting at home and depressed with the lack of activity. We manually went and changed our location to 'open' online. Our marketing team is working from home, so technically we are 'open'. This was followed by instantly getting at least 10 calls (new leads) per day about people enquiring if we are open. This gave us an opportunity to convert new clients and give a 'lockdown discount'. The new clients could use our mobile app to do home workouts till we are up and running again. Their starting date would only be when we are allowed to open. With access to a free virtual trainer (via the app) and nutritional counselling, they were more than happy. We made some money to keep the app running and have the marketing team running so we are happy.
2) Invest in a good virtual training app: You do not have to work with an app developer these day's and make your own app. Companies like VirtuaGym (the one we use) and PTDistintion (I use this for my PT clients) do that for you. Careful while getting into a contract with them since you sign a yearly contract and keep paying for one year weather you use the app or not. But these app's let you customise workout plans for clients (with videos), track member's data and so much more. I highly suggest you invest into one of these.
3) Use your data: You have the power of data. Even a small gym has upto 500 contact details of clients interested in fitness (enrolled or enquired). Indian trainers by themselves might or might not be educated enough to start an online program but they sure are exceptionally talented. Start an online training program where you offer 5 different types of classes per day (could be zumba, yoga, HIIT, etc). That's a total of 30 classes per week. Select five trainers with different capabilities, each has to come online and work for only one hour per day. Offer a variety and option to attend 30 different sessions per week to customers and charge bare minimum per customer, lets say Rs. 1500/- per month for an option to attend upto 120 classes! If you can enrol even 15% of your 500 people, that's close to Rs 1,00,000/- worth of revenue! If you pay Rs. 10,000/- to each trainer (for just one hour's work a day), you still save a huge piece of the cake for yourself. People might not be able to afford PT post the gyms open but most people can pay Rs. 1500/- even with the economic slowdown. Even better- see if you can work with different gyms for this model. Your investment is only for an upgraded zoom plan and some coordination.
4) Work on your online platform: Do you have a webpage? Do you have a running blog? Once the gym's open, everyone is going to go online and look for your gym reviews. How well is your online presence? What are your competitors doing that you are currently not? Even during the lockdown, think about what people are doing and researching right now and start an online blog linked to your centre. For eg: My gym is located in Bangalore, HSR Layout. If I write a blog titled 'top 5 places to order hygienic food in HSR Layout during the lockdown', I am likely to get eyeballs from people who are interested in 'hygiene and health' plus live in HSR Layout. If at the end of the blog I have a link to try a free online session and announce how my gym is offering 120 group classes monthly, many are likely to try a free class. With minimum fees, you can expect a conversion rate of 10- 15% of people who are not your gym members. Whats more, these guys will get familiar with your trainers and guess where they will join once your gym opens?
5) Make your clients feel safe: I am sure most gyms are prepared to take hygiene measures and have ordered for gloves, masks, the works. Remove your basic phone out and make a 45- 60 seconds video of your newly taken measures. The video can be really short, but explains what will be different when the client comes back and how you ensuring the client will not catch the virus. Float it around your members. They are more likely to come back soon if they feel secure. Everyone is scared right now, do anything you can to make them feel good. Even simple things like taking a doctor tape and drawing lines to maintain social distancing. The video can be edited by you yourself using apps like Quik or iMovies.
6) Social media engagement: Whether it is offering free workout sessions once in a while or interviewing experts from different fields, do something to show your face to the clients once in a while. Clients are uncertain fi the gym will open again. They are concerned about the fees they paid and reluctant to invest again. Coming on camera once in a while is a reassurance that you are here to stay and not go anywhere.
7) Adapt to lifestyle changes: Not many people are exercising form home now (except fitness bloggers ;) but a lot of people have taken up to cooking. See if you can do a live cooking workshop or have someone do it on your channel. This of course will cater around healthy eating and you can have an exclusive discount for your gym members. Even if you charge Rs. 500/- for a two hour session, and target 20 people, that's Rs. 10,000/- Four such sessions in a month is close to half a lakh. Your session will promote themselves. Ask people to tag you on social media if they prepare the dish and it will create a ripple effect with more and more people joining you.
For all this, having a webpage is almost a must to collect payments easily. Use a platform like WIX to create your own webpage easily within a few days, you do not need an expert for this, just a lot of patience. Or hire a student or intern. Go on Facebook groups like PMIT and put up an add. Pay them minimum cost and they will do it for you. Connect your WIX page to PayU money to have an online portal to collect money. Of course you can use GooglePay, Paytm etc but it wont look professional.
8) Check your rental agreement: if you are in a rented property, check your agreement to see if you have a 'force majure' clause. Talk to a lawyer and invest in one if you need to. It will be impossible to pay rents for this time so sit with your landlord and have a discussion about the same. See if you can buy some time of anything to stabilise again. The fitness industry will flourish again, people will come back again and you will smile again. Till then, remember, this too shall pass…
What if you can use this lockdown time to create a separate revenue stream of income via online training. Your gym limits you by geography but having a stable online training portal, you can literally work with people across the globe. Maybe continue online training portal for a few years and you never know how big you can make it. Add a personal touch by once in a while showing your face and doing seminars, sending weekly newsletters and conducting cooking workshops.
Do reach out to me on RoshniSanghvi.com if you need any more help. I would be glad to offer more information or do a free fitness session for your clients online.
Let's Just Talk. No Obligations.
I do free consultations every Tuesday's and Thursday's. Either way you will get some actionable tips to reach your fitness goals faster.