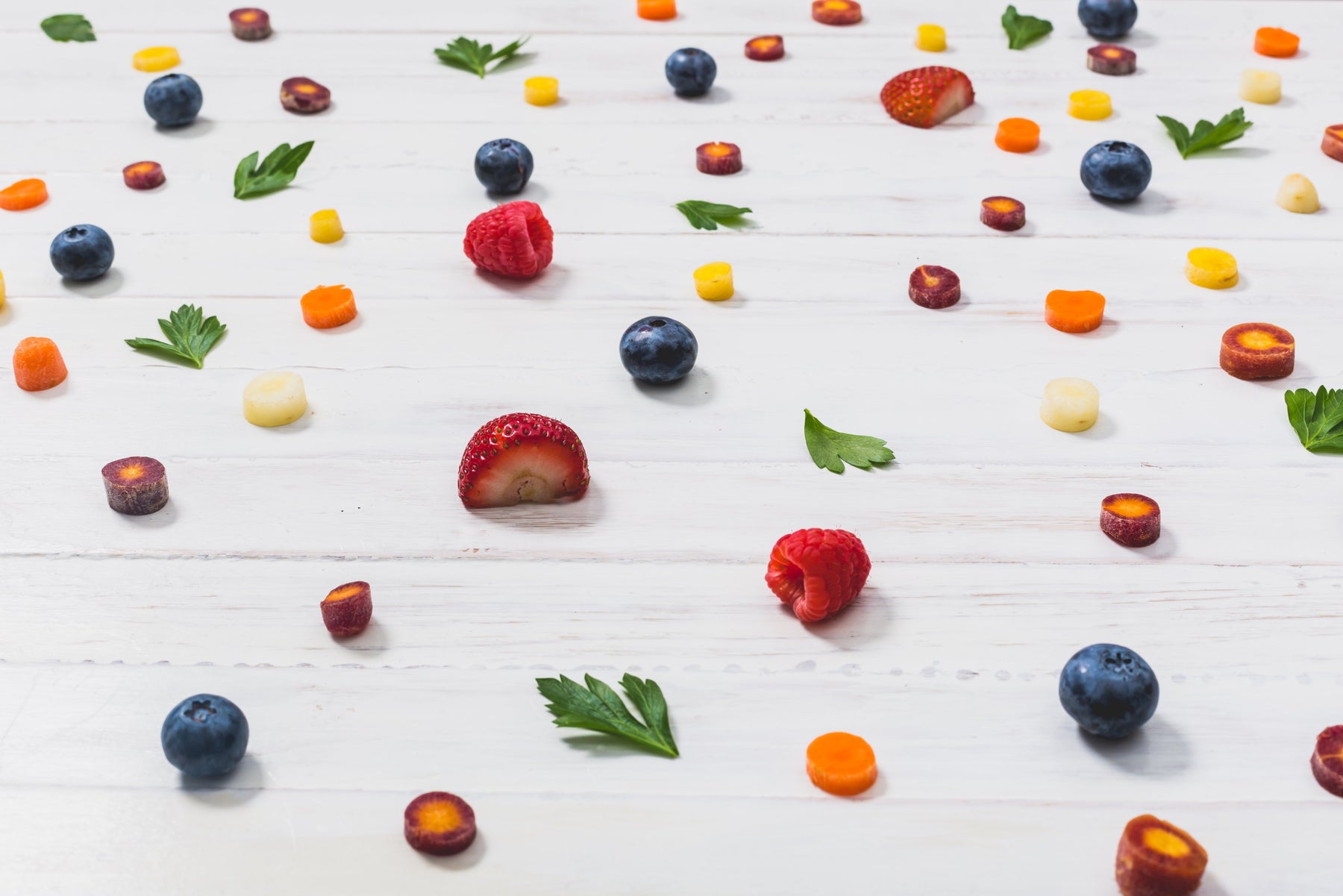 Is Veganism expensive? What broke Vegans eat? (Indian Version)
Table Of Content
Time to Read: 6 Minutes
Veganism is a way of living that aims to avoid animal harm for ethical reasons. It has expanded to include people who make dietary and lifestyle choices to minimize harm to the environment and their health.
Vegan diet completely eliminated animal derived products including diary products. Plant based diet is filled with nutrients derived by all plant sources including fruits, veggies, seeds, grains, pulses etc.
Environmentalists, fitness experts and nutritionists supporting veganism are constantly making efforts for masses to adopt veganism. A study published by the journal of hunger and environment nutrition found that eating a plant based is much cheaper and better for the environment than a meat centric diet. Eating a diet that uses plant-based proteins instead of lean animal protein will save us as average of INR 50,000 every year.
But most people switching to a plant- based diet are often complaining on how it is more expensive. Let us take a closer look at the same.
Let's compare
| | | | |
| --- | --- | --- | --- |
| Items | INR | | |
| | Plant- based | | |
| Kidney beans (0.25) kg | 30 | | |
| Tomato (0.20) kg | 5.51 | | |
| Lettuce (0.10) kg | 4.31 | | |
| Rice (0.25) kg | 15 | | |
| Bread loaf (0.25)g | 5 | | |
| | Non- veg | | |
| Chicken fillets (0.25) kg | 60 | | |
| Red meat (0.25)kg | 100 | | |
Have you ever noticed how in a restaurant menu the highest cost of any vegetarian dish (mostly cottage cheese based) is still lower than the cost of any meat based dish. Vegan is still better than vegetarian, i.e, aalo palak is cheaper than palak paneer.
A meat based dish costs at least 1.2 times higher than a vegan or a vegetarian dish. A casserole platter of animal derived products would vary according to the animal rarity or quantity, however these dishes are almost twice the cost of a nutrient rich vegetable and whole grains platter.
Lets breakdown an average day's cost of eating based on different diet's.
| | | | |
| --- | --- | --- | --- |
| Vegan | Cost for a day | Non- vegan | Cost for a day |
| Breakfast | | Breakfast | |
| Fruits | 35 | Eggs | 28 |
| Porridge | 40 | Milk | 12.5 |
| Nuts/ Seeds | 13 | Fruits | 35 |
| Coffee + Nut Mylk | 45 | Extra veggies and butter | 75 |
| Lunch | | Lunch | |
| Bread | 30 | Meat | 90 |
| Lentils | 60 | Bread | 30 |
| Veggies | 35 | Veggies | 35 |
| Condiments | 25 | Condiments | 25 |
| Evening Snack | 70 | Evening Snack | 70 |
| Tea (Diary free) | 10 | Tea | 17 |
| Dinner | | Dinner | |
| Rice | 15 | Rice | 15 |
| Lentils | 60 | Lentils | 60 |
| Tofu/ Tempeh | 75 | Meat | 90 |
| Desert (vegan ice-cream) | 35 | Eggs | 28 |
| Nut Butter | 15 | Extras | 30 |
| | | | |
| Total | 563 | | 640.5 |
| | | | |
Note- the above mentioned costs are on the higher range considering I have calculated only for one person. Buying products in bulk is of course cheeper.
But why do people on a plant- based diet still complain about speeding $$ on food?
Well based on my personal experience and research, many people unconsciously also start thinking about health when switching to a plant- based diet. This might mean going pesticide free, buying more superfoods than usual, trying organically sourced fruits and vegetables etc.This is not to be confused with a plant- based diet itself. It is true that organic produce is much more expensive than non- organic.
Making switches like this could be helpful on a long run. It seems expensive at first, but will save you multiple hospital trips.
So how to make your plant- based diet cheap yet healthy?
You do not always have to shop organic.
Organic veggies are not exposed to harmful pesticides. However, there are many vegetables that inevitably are not exposed to a lot of pesticides. Eg: Avocados, Sweet corn, Pineapples, Frozen sweet peas, Onions, Papayas, Eggplants, Asparagus, Kiwis, Cabbages, Cauliflower, Cantaloupes (musk melon), Broccoli.
Buying bulk and meal prepping for a week ahead.
It is not a hidden secret that buying in bulk can save you a big amount on overall purchase. It saves you from more trips to the store and being environment friendly.Meal prepping is a time and cost saving. Preparing partially cooked meals in advance is something you might want to look into. Preparing sauce and salsa at once, chopping veggies and soaking peas and lentils for the week and storing them. This activity takes care of healthy eating and prevent you from unplanned junk binging. This could even mean making hummus and salsa or some choc nut butter in advance to enjoy with fresh cut fruits, salads and chips.
Cheap superfoods.
The term 'superfood' enforces a believe that these maybe quite expensive and only for the privileged. That's not the truth, many of these superfoods are right in front of our eyes and we keep avoiding it. Ginger, turmeric, sabja seeds, amla, ragi etc. these are available and affordable.Berries and broccoli are better frozen than fresh (cheaper too), as all the richness gets locked in handpicked produce. Fresh once are often sprayed with pesticides to keep them looking healthy.
Red, black, green, or brown, all lentils are high in nutritional value and inexpensive per serving. Lentils are one of the best sources of iron you can consume of all legumes, and they're one of the most nutrient-dense foods on the planet.
Go for saunf instead of flaxseeds if you want some digestive to munch on post meals.
By including these affordable superfoods into your daily routine, you'll get an incredibly balanced intake of nutrients including muscle-building protein, digestive and heart-friendly fiber, protective antioxidants, health-supporting vitamins, energizing complex carbohydrates and valuable minerals for optimal energy. All this without burning a hole in your pocket.
Sticking to local seasonal foods.
Consuming local proximity produced food is the best option for multiple reasons. For once, it is economically cheaper since the food has not travelled a distance. But also natures has its way of growing produce based as per season. Barley for instance is a summer crop and great option to help cool the body.
Opting for imported and non-seasoned foods is like opting for wax coated, preservatives and ripening agents which cannot be even compared to nutrient packed fresh local produce. Also, the longer the food stays unconsumed, the more nutrients it will lose.
Supplements on a plant- based diet:
B12 –One nutrient all diet's lack is vit b12. B12 is found in the soil and our current lifestyle is such that we do not play outdoors in the soil any longer, thus do not get enough b12. For just a few rupees, you can get your month's worth of necessary dosage form any medical store.
Omega3 is another important supplement. Watch the below video to understand more and if you need to supplement it at all.
Vitamin d3 – This is the sunshine vitamin and just like we don't get enough sand anymore, we don't get enough sunshine anymore. Once again, a bare minimum investment, but consider supplementing the same.
Its worth mentioning
With the obsession over proteins we justify eating animal derived products. However, animal derived proteins do more harm to the body that good including leading to cancer.
Even considered to healthy omnivores eaters, plant- based eaters have lower chances of cancer and other metabolic diseases. When looking at the bigger picture, even if you do not shop organic or go for superfoods, you are still saving $$ (and your life) on a long run.
That being said, certain nutrients and supplements are important for our body to function in longevity. Hence, investing in supplements or good quality produce should not be up for negotiations. Consult a nutrition or fitness coach and opt for an absolute change with the family, as it gets less expensive and more sustainable.
Its better to stay ahead of the time and plan for medical uncertainties, rather than waiting for a sudden shock.
A well planned plant- based diet customised by a nutritionist to help you get the maximum benefits need not be expensive or require a lot of planning. Especially in India, where we emphasise eating fibrous lentils (daal), grains and whole food's anyways. Sure going to an expensive restaurant and ordering a vegan dish can sometimes become expensive but this is not because the base ingredients by themselves are expensive, it is because Veganism is not mainstream yet and companies take advantage of the lack of competition. On the contrary, there are also some fabulous companies working day and night to make Veganism more affordable.
Taking the next step ahead and going organic/ natural is a personal choice but not mandatory. Weigh your pro's and con's depending on your lifestyle, health goals and priorities.
Share your thought or counter argue mine in the comments below. Checkout my customised vegan bodybuilding meal plan if you want to get your diet fixed.

Let's Just Talk. No Obligations.
I do free consultations every Tuesday's and Thursday's. Either way you will get some actionable tips to reach your fitness goals faster.