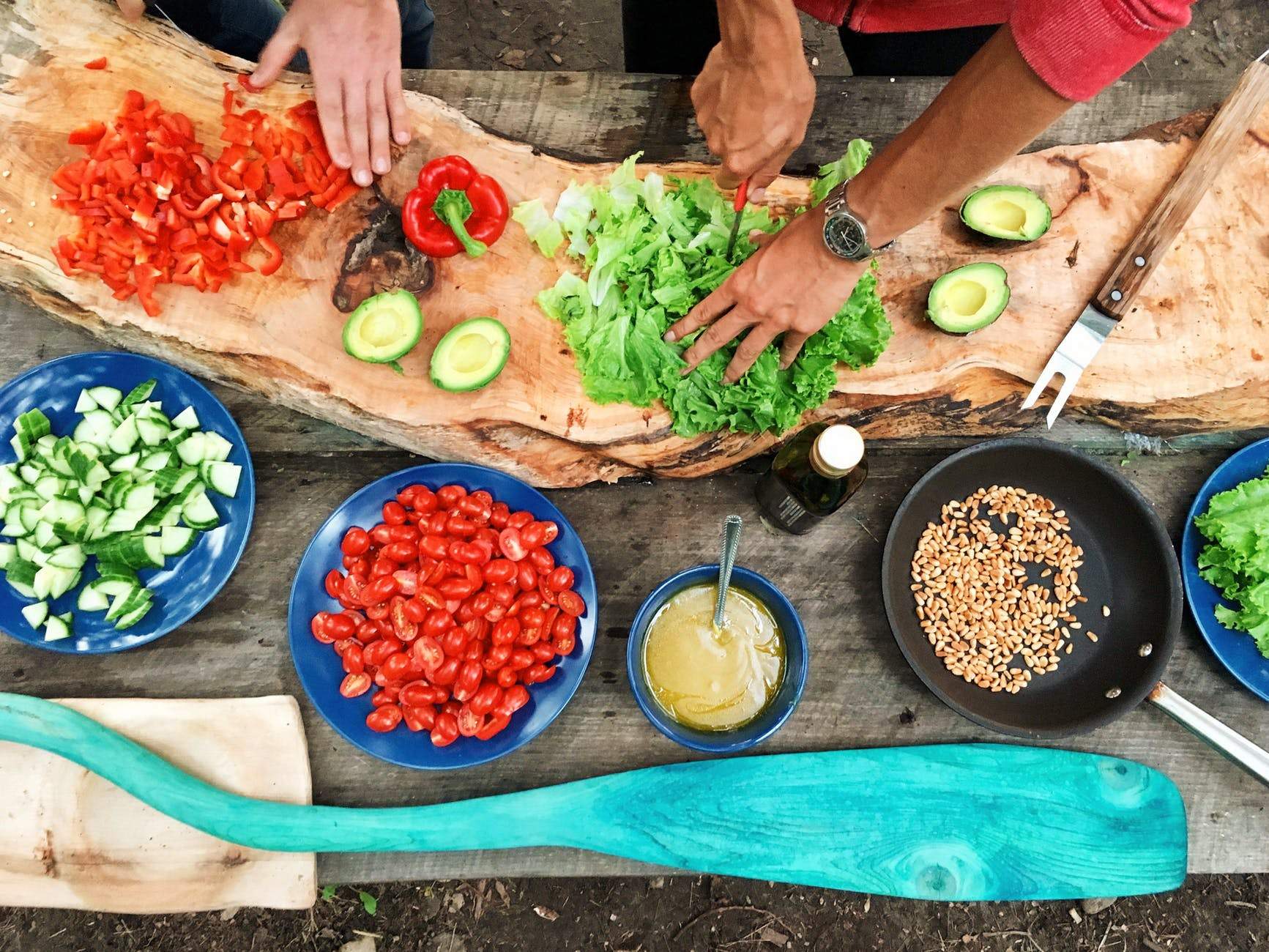 Veganizing food at Farzi Cafe- UB City!
Table Of Content
Time to Read: 4 Minutes
Farzi Cafe at UB City, Bangalore (and branches in other cites) is a very cozy yet live place to sit and enjoy the Bangalore weather. This was my 4th or 5th visit here and I have had a fantastic experience every single time. Their cocktail menu is creative and very fancy, just like their food menu.
The chef's mostly will customise the menu to get you vegan options, but the last time I went, we ordered items from the menu which were 'accidentally vegan'. The chef's are well aware of the concept of veganism, so make sure to call the chef from the kitchen to take your order instead of trying to explain the steward's to veganize your food.
Ok lets just get to what we ordered. We literally told the chef to get us any two appetizers of his choice and one entrée. I love doing this at new places because
1) Its vegan food, duh! everything tastes good ;).
2) Mostly when you leave it to the chef's, he will get the best dish because he wants you to like his choice.
The first appetizer he got was the Vada Pav #farzified.
This is sort of an inside- out take on the regular vada pav where the pav is inside the vada. We made sure the bread used to make the pav was vegan in case you are wondering. Honestly, if you like vada pav, this tastes exactly the same. Nothing fancy but very creative. The serving size is also very filling for two people. The vada's are huge and filling. Spice level was moderate. But the garlic powder bed on top of which the vada's sat was pretty spicy. A good start if you want something chatpata.
The next thing we got was the Karela Calamari.
This was literally deep fried bitter gourd sauted in sweet and sour mango sauce. Can I just say that bitter gourd has never tasted this good! Ok in retrospect we should not have got two deep fried apperizers because we were full by the end of this! But hey, what are cheat meal's for ;). It would probably also be a good idea to gulp a good cocktail with your aperizers. Their Chai- Pani (cocktail) is amazing! We had a race the next day so we could not drink :(.
Ok moving on, our entrée was Wok tossed vegetables with peanut and tamarind salan- served with a side of dhaniya kulcha.
The curry was the yummiest! And surprisingly not very heavy on the stomach. This could be because it was vegan and made without cream/ ghee etc. Once again, the quantity was enough for two people. Its served with a side of fresh and warm dhaniya kulcha. I have tried the appams in asparagus sauce also here and that is very light and delicious too! Overall, I would rate the entrée a 7/10.
The only drawback literally of going to Farzi as a vegan is their lack of dessert options for someone on a plant- based diet :(. But then again, that's just a in general problem at non- vegan restaurants in India. They have an exceptional dessert menu but none of them can be veganized. We left the place craving for something sweet.
Overall, UB city has some fantastic options like Sanchos (mexican), Srirache (pan- asian) and even Rasovara (Gujrati/ Rajesthani). I have tried them all and its really easy to veganize options in all of them. If in a mood for some desi- street style food served fancy, try Farzi. Else there are ample vegan options available for whatever your taste buds demand. Also, yeah none of them have dairy- free desserts :(. Maybe I will do a blog on only top 10 best vegan- desserts available in Bangalore! Imagine all the desserts I will have to try for that. For work of course ;).
Cost at Farzi: Approx 1400/- for two. No alcohol or desserts included.
Let's Just Talk. No Obligations.
I do free consultations every Tuesday's and Thursday's. Either way you will get some actionable tips to reach your fitness goals faster.