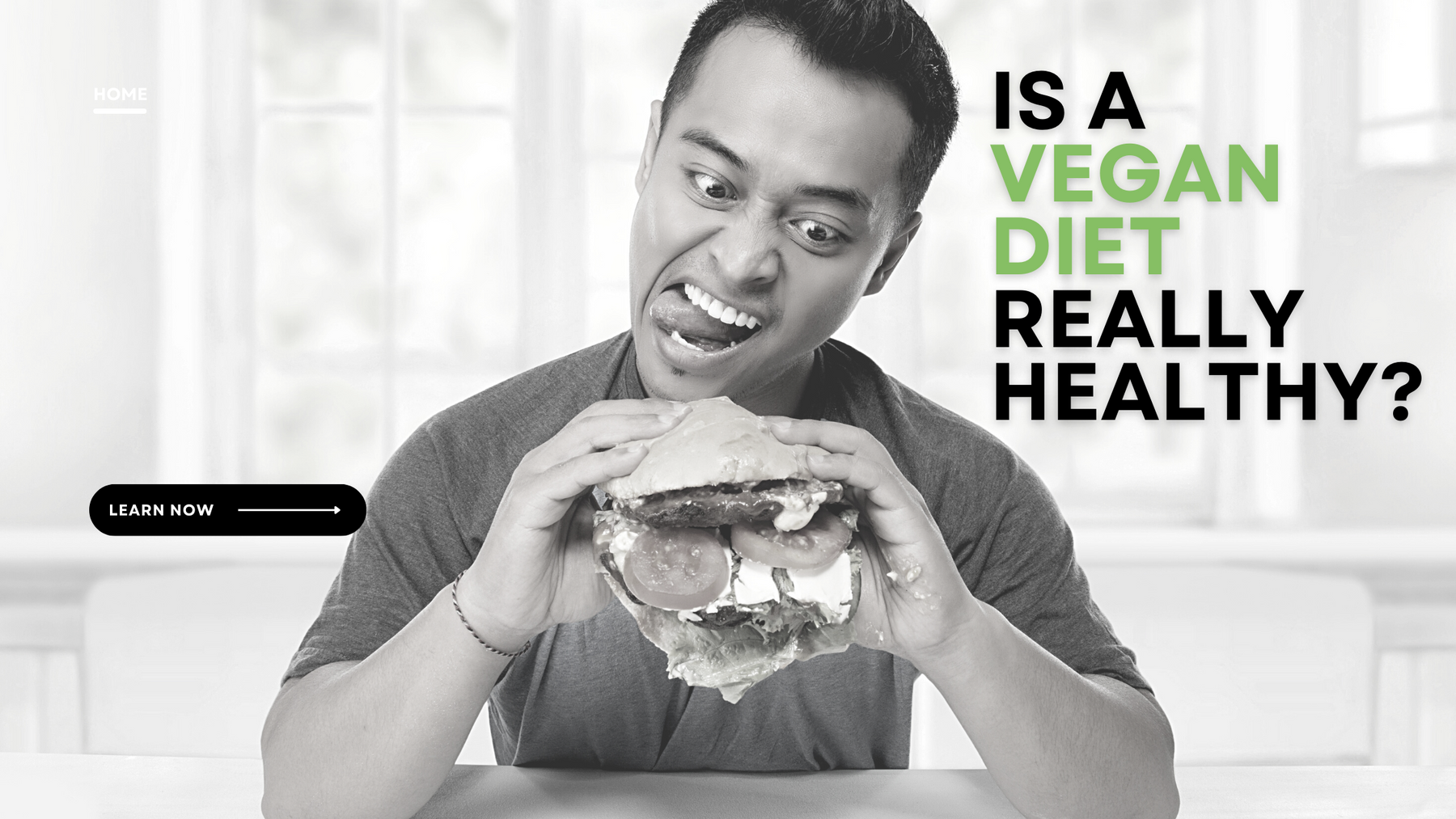 Vegan diet is the healthiest!- NOPE.
''But Roshni, Oreo's and Maggi noodles are Vegan. Can I still eat those?"
I was recently listening to Dr. Alan Desmond on a podcast about the changes you can expect when you transition to a plant- based diet. I just had to share the same with you all because it was so inspiring! Here is the podcast video. I insist you find sometime while you are driving or exercising and listen to the same:
Difference between a Vegan diet and a Whole Food plant- based diet.
If you heard the above podcast, you are probably wondering what a whole food plant- based (WFPB) diet is.
By following this challenge, you are halfway there! A whole food diet is minimally processed and one step healthier than a Vegan diet. So a big NO to oil's and processed vegan meat's and cheese. Anything that is stripped away from its natural form is mostly a NO.
Minimally processed foods such as nut- mylk and fermented beans (tofu) is still accepted by most people who follow a WFPB diet.
Now you absolutely do not need to go there and can still see some of the benefits mentioned on the podcast by just following a Vegan diet.
But it wouldn't hurt to maybe find a middle ground. I like to personally follow a 70% WFPB diet and mostly omit oil's and processed food. But if I am eating out or on vacation, I will eat anything as long as it is Vegan. How do you cook without oil's you ask? Here is one example:
But what about coconut oil? Is that healthy?
NO. Read this. No oil's are healthy. Not coconut, nor cold pressed. If you have to choose the lesser evil, I suggest using avocado oil for cooking and olive oil for salad's. But its really like saying Marlboro lights is better than Marlboro regular- it is… but… no it is not.
---
Meal plan for the 18th and 19th Jan.
Breakfast- Oats Upma:
Recipe credits: tarkadal.com
Ingredients:
2 cups quick cooking rolled oats

3 tsp oil

1 tsp turmeric powder (haldi)

1 tsp mustard seeds (rai/sarson)

1 tsp urad dal (split black lentils)

5 to 6 curry leaves (kadi patta)

3 green chillies slit

½ cup finely chopped onions

¼ finely chopped carrot

¼ cup green peas

2 tbsp finely chopped coriander (dhania)

Salt to taste
Instructions:
Heat 1 tsp of oil in a pan, add the oats and ½ tsp of turmeric powder. Sauté on a medium flame for 3 to 4 minutes or till it turns light brown in color, stirring occasionally. Keep aside.

Dry roast mustard seeds separately.

When the seeds crackle, add the urad dal, curry leaves, and green chillies. Sauté on a medium flame for 1 minute.

Add a splash of water and sauté onions on a medium flame for 3 minute or till the onions turn translucent.

Add the carrots and green peas and sauté for two minutes on a medium flame.

Add the oats mixture, salt and ½ tsp turmeric powder, mix well and cook on a medium flame for 1 minute, stirring continuously.

Add ½ cup of hot water, cover and cook on a slow flame for 2 minutes, stirring occasionally.

Serve the oats upma immediately garnished with coriander.
Lunch- Vegan Tofu Pad Thai:
Click here for the recipe.
Dinner- Carrot and lentils salad with lemon- tomato dressing:
Ingredients:
2 medium grated carrot.

1½ cups cooked lentils.

1 tomato, finely chopped (optional).

1 onion, thinly sliced (optional).

2 tablespoons lemon juice.

½ teaspoon ground cumin.

1 small clove garlic, minced.

Salt, to taste.
Instructions:
For dressing, in a blender combine the last four ingredients and ½ cup water. Cover and blend until smooth.

Grate the carrot and transfer to a salad bowl. Add lentils, tomato, and onion dressing.

Toss to coat. Serve immediately.
---
Challenge yourself to make most of the above recipes oil- free (or realistically with minimal oil;) ).
Let's Just Talk. No Obligations.
I do free consultations every Tuesday's and Thursday's. Either way you will get some actionable tips to reach your fitness goals faster.