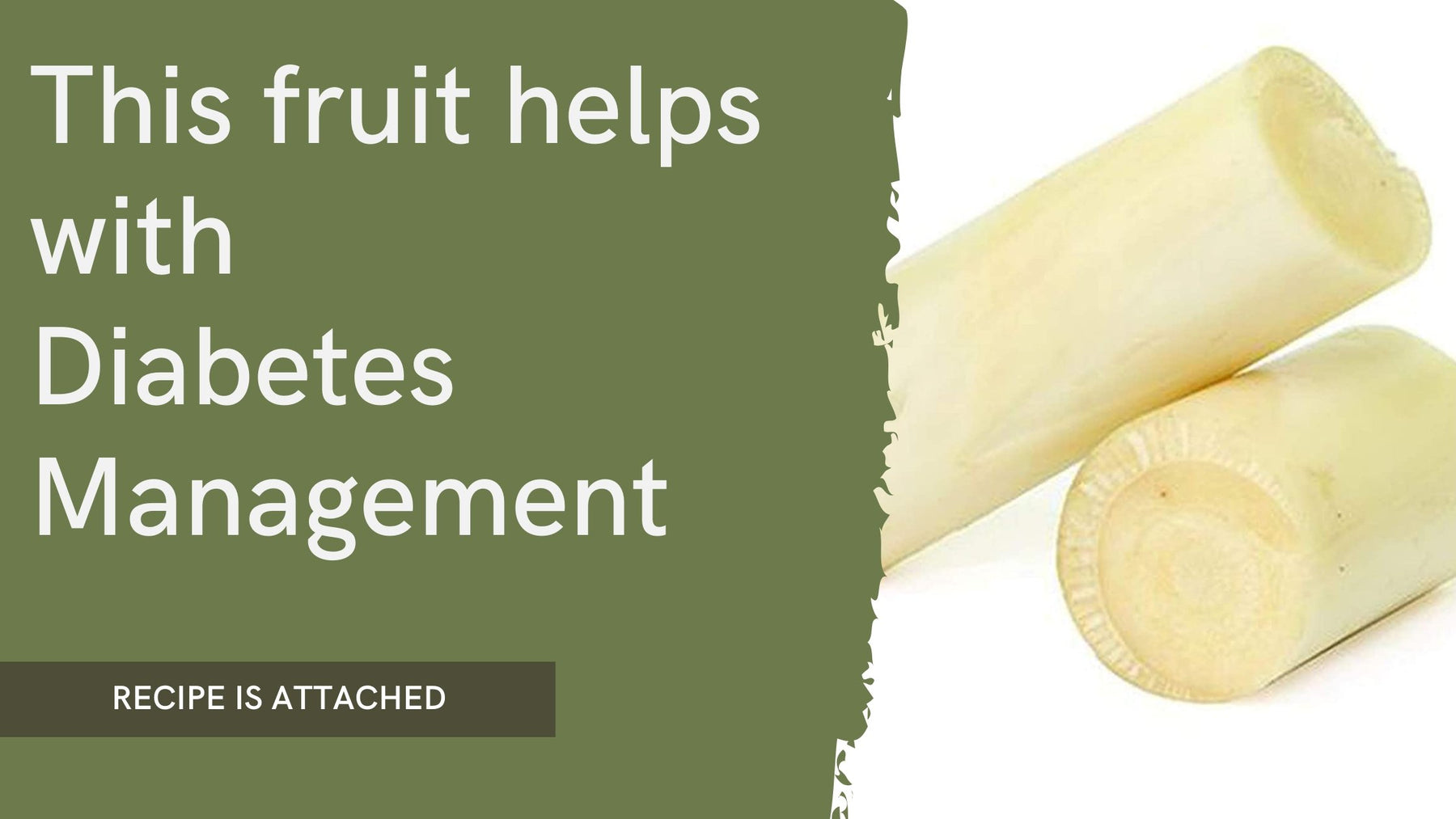 This fruit helps with Diabetes Management.
If you know anyone struggling with diabetes, make sure they read this!
Banana stem for diabetes management?
Is Banana stem only used in South India? I'm not sure, but let me know!
A prevalent and readily available fruit, bananas are a household favorite in most countries. From flower to fruit to stem, the entire plant is rich in vitamins, enzymes, and minerals that promote good health.
If you are from South India, you have for sure come across the banana stem! Did you know it makes a great anti-diabetic agent?
Studies on effects of Banana Stem on Diabetes Management.
Multiple studies conducted on the banana stem show that this plant naturally inhibits α-glucosidase in the body. The medicine used to treat diabetes also use an α-glucosidase inhibitors.
Besides this, the high fiber content of the banana stem eases the digestive track and promotes the growth of 'short-chain fatty acids' in the gut. These SCFA's boost insulin sensitivity thus is an effective treatment for diabetes management.
If you are pre-diabetic, definitely include banana stem a few times a week at least to your mealtimes. Even if you are taking medicines for diabetes, adding banana stem to your diet along with additional lifestyle and nutritional changes will make a huge impact on the progression (and even reversing!) of your condition.
Here is a detailed blog I wrote about reserving diabetes on a plant-based diet. I insist you read the same.
Want a recipe? here you go!
Banana stem raita (a regular at my home).
Ingredients:
Banana Stem chopped: ½ cup

Freshly grated coconut: 2 tbsp

Plant-based yogurt: ½ cup (do not use dairy yogurt)

Green Chillies: 2 nos.

Cumin Seeds: ¼ tsp

Ginger Chopped: ¼ tsp

Coriander Leaves: Handful

Salt: 1 tsp
Seasonings:
Cooking Oil - 1/2 tsp

Mustard Seeds: ½ tsp

Cumin Seeds: ½ tsp

Curry Leaves: Few
How to Prepare:
When you buy a banana stem from the grocery store, you must prepare it for cooking by peeling the stem until you reach a tender inner core that you cannot peel any further.

You'll find a lot of fiber sticking to the stem when you start slicing it horizontally into discs. Continue chopping after removing all of the fiber with your fingertips. Submerge the chopped stem in water.
Method:
Take all raita ingredients, except the yogurt, in a mixer and blend them into a fine paste.

Combine the ground paste and yogurt in a mixing dish. By adding a little water, you can change the consistency. However, the raita should preferably be thick and dense.
Let's Just Talk. No Obligations.
I do free consultations every Tuesday's and Thursday's. Either way you will get some actionable tips to reach your fitness goals faster.