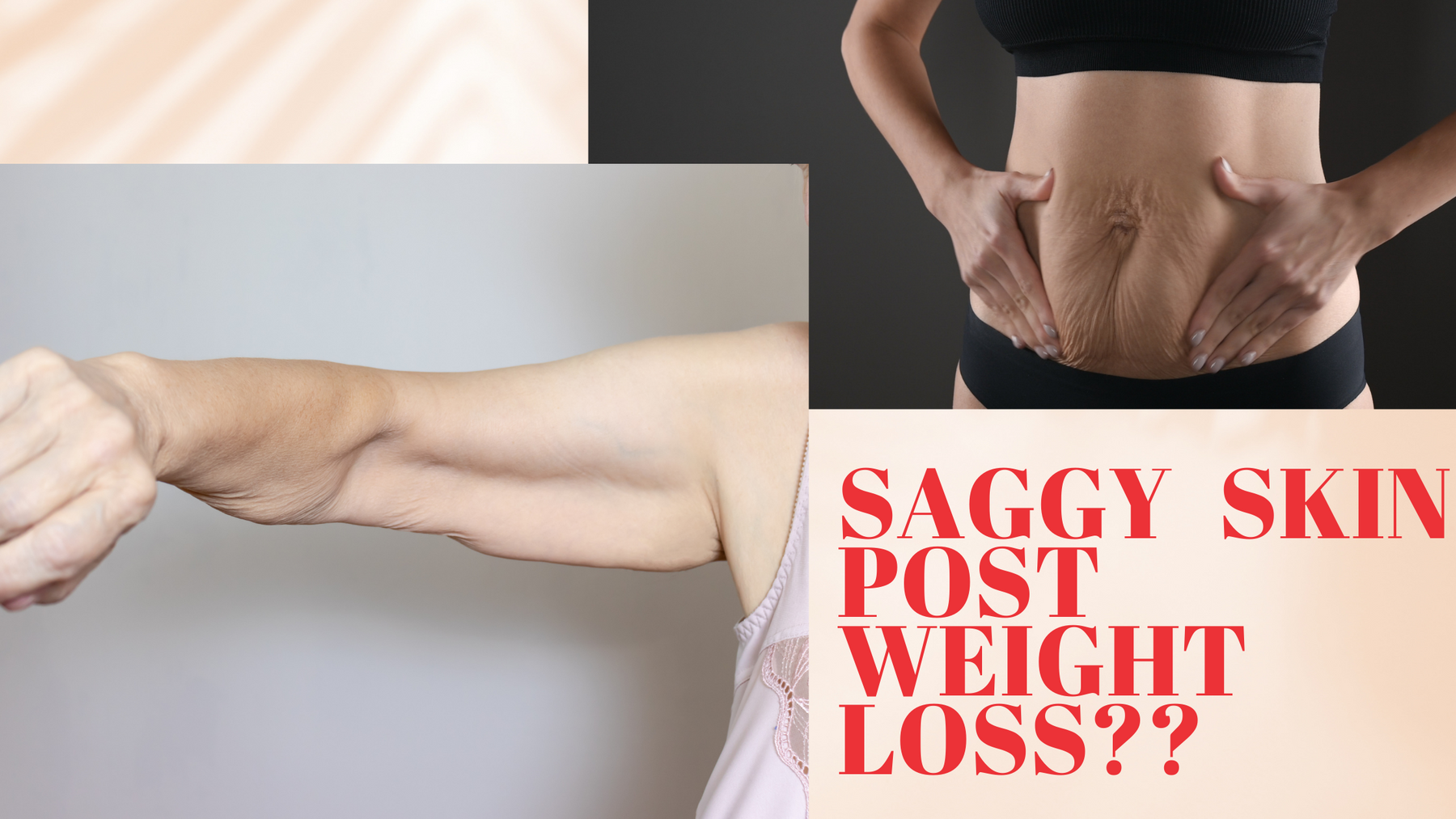 Saggy Skin Post Weight Loss?
How to get rid of stretch marks?
If you have saggy skin post your weight loss journey, chances are you lost weight pretty fast or on a very low- calorie diet.
When you lose weight following a calorie deficit diet, you are also not getting enough essential nutrients like collagen and biotin that keep your skin healthy. Read this article I wrote to know more:
Saggy skin is the least of the symptoms you will experience. Your body will go through other complications such as hormonal imbalance and a drop in metabolic rate.
You want to lose weight through a diet that is nutritionally dense and covering all essential micro- nutrients through food (not a supplement).
Diet trends that promise quick results are not only unsustainable but potentially harmful to your health.
If you are eating anything between 1200 to 1400 calories, these are very low-calorie diets. Besides, you are also missing out on micronutrients, and you are not getting enough vitamins and minerals, which is why you start developing things like dark circles and saggy skin.
When it comes to safely and effectively lose weight, the process is usually slow. It is not rapid. One of the most important things to remember when working toward your weight loss goal is to lose weight gradually.
But what to do about saggy skin now?
Start including strength training to prevent saggy skin post weight loss. The muscle will take the place of the body fat you once had and aid to fill up your skin.
Strength training could be weight training at the gym, Asthanga yoga, Reformer Pilates or Animal Flow.
Also switch to a highly nutritious diet plan. Work with an expert or reachout to me for a structured meal and fitness plan. It will also make a difference to your hair health.
Trust this helps,
Let's Just Talk. No Obligations.
I do free consultations every Tuesday's and Thursday's. Either way you will get some actionable tips to reach your fitness goals faster.