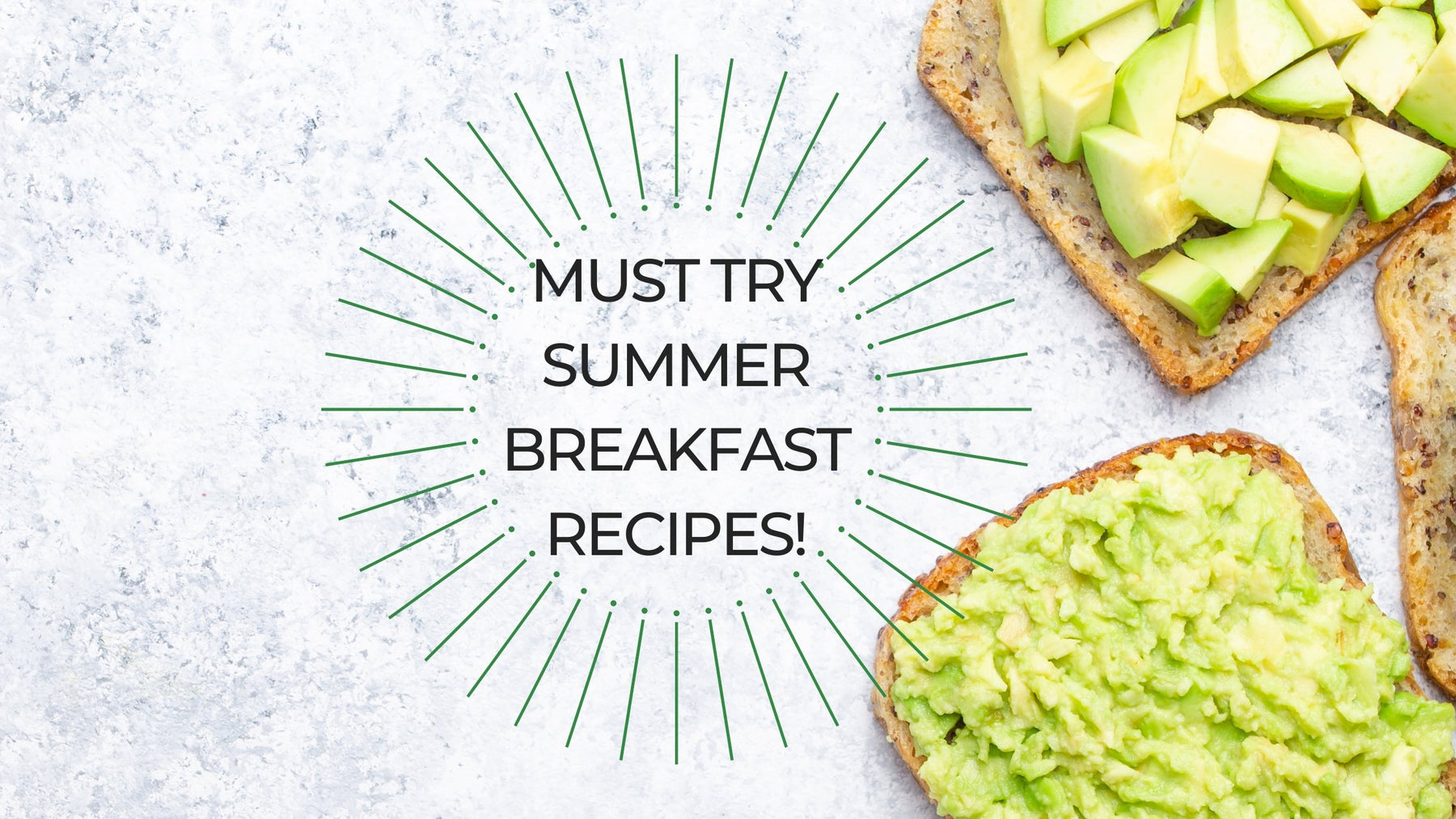 Must try summer breakfast recipes!
Here are some great recipes to start your day
As promised yesterday, here are some fun summer breakfast recipes for you to try!
Classic Vegan Overnight Oats Recipe.
Ingredients
2/3 cup rolled oats

1 tbsp chia seeds

1 cup unsweetened almond milk

2 teaspoons maple syrup

Pinch of salt

Bananas and strawberries OR apples and berries

Cinnamon powder

1 tbsp ground flaxseeds
Instructions
Mix all of the ingredients together in a mason jar.

Cover jar tightly and shake until combined.

Place in the refrigerator for at least 2 hours or overnight.

Option to add more almond milk before serving for desired consistency.

Add sliced bananas and strawberries OR apples and berries as toppings!
Vegan Spinach blender pancakes.
Ingredients
2 bananas

2 cups soy milk

1 cups rolled oats

Cinnamon powder

1 tbsp ground flaxseed

100 grams baby spinach
Instructions
Peel bananas and place them in a blender.

Add soy milk, rolled oats and baby spinach, flaxseed powder, and cinnamon powder. Blend until smooth. If the mixture is too thick, add some more soy milk to reduce.

Let sit the pancake mixture for 10 minutes.

Heat a flat pan and add 1/3 cup of pancake mixture to the pan. Cook on low heat until bubbles start to form, then flip on the other side and cook another minute, until the pancakes turn golden brown. Once cooked, remove from the pan and set aside. Repeat until you use up all the pancake mixture.

Serve pancakes with 1 tbsp maple syrup and you can top with strawberries!

Hope you try these.

Loving you always,

Roshni Sanghvi.
Let's Just Talk. No Obligations.
I do free consultations every Tuesday's and Thursday's. Either way you will get some actionable tips to reach your fitness goals faster.