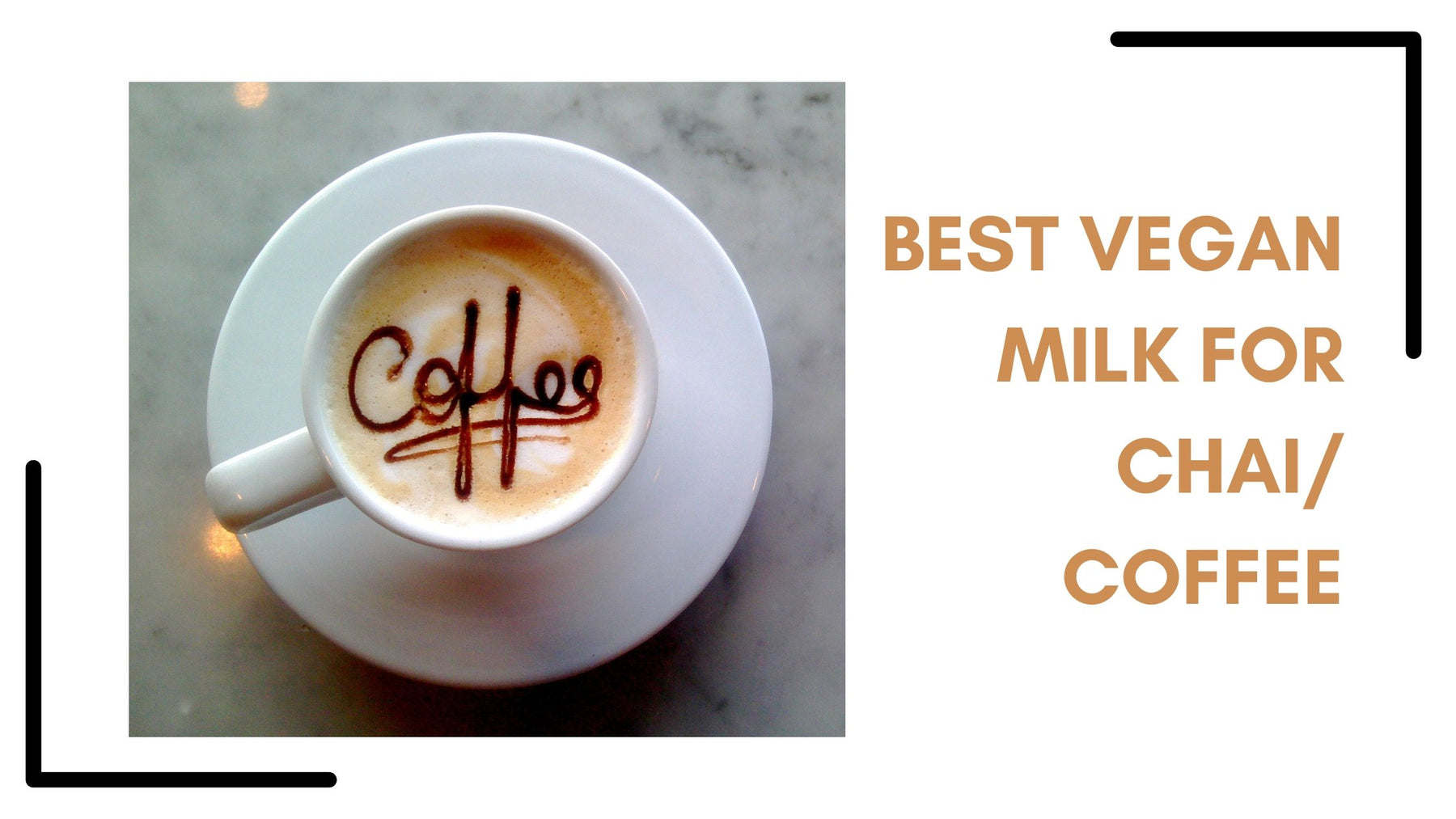 Best Vegan Milk for Chai and Coffee
Here is the one I use most often...
Plant-based or non-dairy milk alternative is one of the fastest-growing sectors in the food product development categories worldwide.
In addition, a growing number of people are now opting for plant-based milk substitutes for health reasons or as a lifestyle choice.
I understand…
If you are new to a plant-based diet and adjusting to being a vegan, the hardest things to give up for most people is Chai (milk tea) or Coffee.
Many of my clients switch to other dairy alternatives but still cling on to their daily cups of chai for much longer than required. However, there are several alternatives to traditional milk that everyone can easily adopt.
Here is a list of the few best non-dairy milk alternatives that you can try the next time you make a hot cup of chai or coffee.
Soy Milk
Soy milk is a good source of essential monounsaturated and polyunsaturated fatty acids and is suitable for cardiovascular health.
Soft sugar-free soy milk is an easily available option! It is an excellent alternative to the milk in your chai with pretty much the same kind of taste. With the additional health benefits of soy milk, it becomes a much better and healthier option for your chai without compromising on your taste buds!
Cashew and Oat Milk
Due to its potential therapeutic benefits, oat milk is becoming increasingly popular. Cashew milk is another good alternative used by people, especially in South Asia, for centuries.
Cashew and Oatmilk, manufactured by Goodmylk, is the most preferred traditional milk alternative for many people. It has a creamy texture to it which can make your chai even thicker and better.
Walnut Milk
The last alternative in this list is walnut milk. It has a unique nutty flavor to it. Therefore, for people who prefer a nutty flavor to their milk, this is the best alternative.
Borges has a great product!
Can you make any of these at home? Ofcourse you can. Watch this:
Truly hope this helps,
Roshni Sanghvi.
Let's Just Talk. No Obligations.
I do free consultations every Tuesday's and Thursday's. Either way you will get some actionable tips to reach your fitness goals faster.